At the adidas 2014 range launch they showed me some new tops in their "Training" range. The innovations were aluminium dots on the upper back and a flat fibre weave with titanium threads. Aluminium conducts heat well, so the idea here is that as you move around in the gym, the dots transfer the heat through the material, making you feel cool. The flat fibre weave is touted to give it efficient wicking properties and it lends a lightweight thin feel to the material, whilst the titanium threads do not conduct heat well, so remain near ambient temperature for a while, making the garment feel cool.
adidas Training tshirt 2014 mens climachill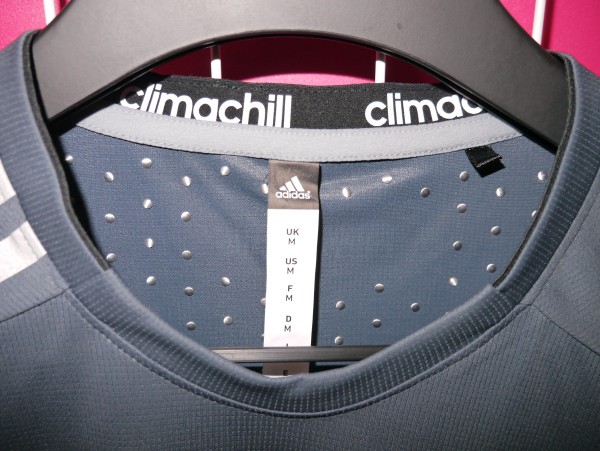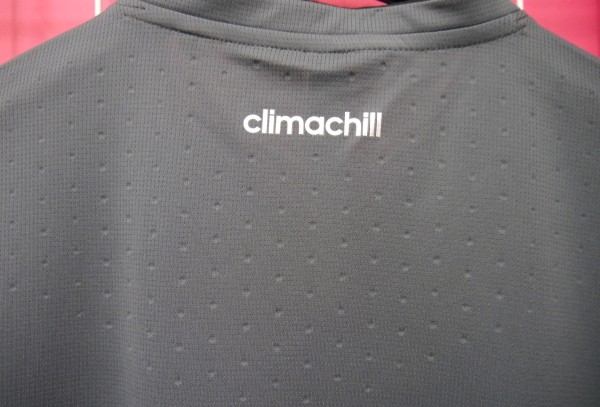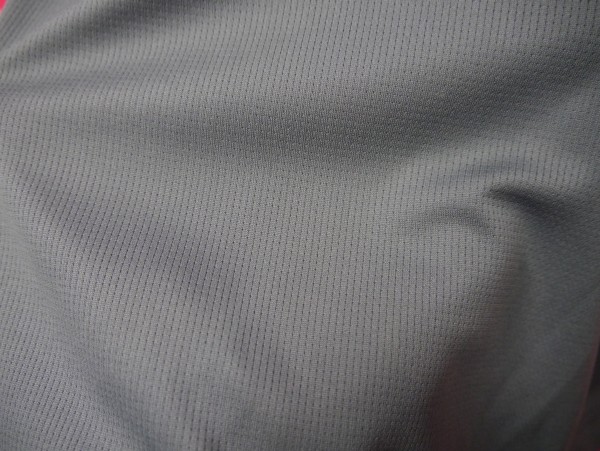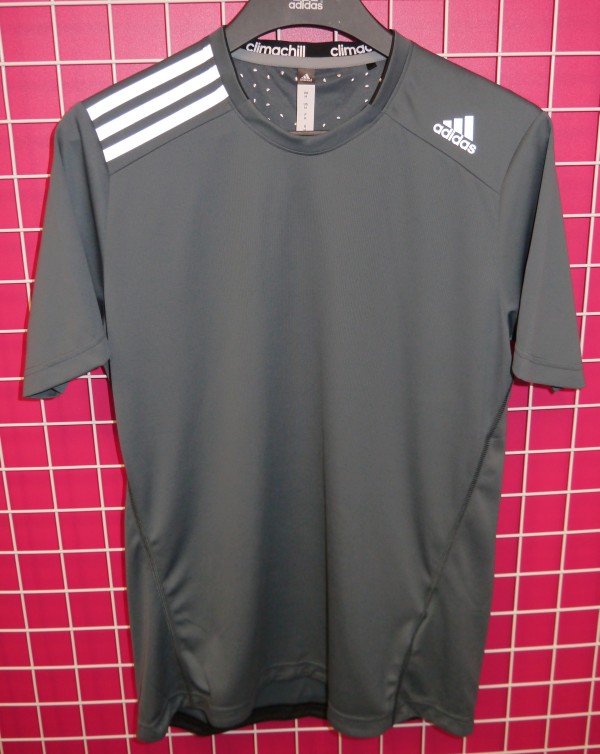 adidas Training singlet 2014 womens climachill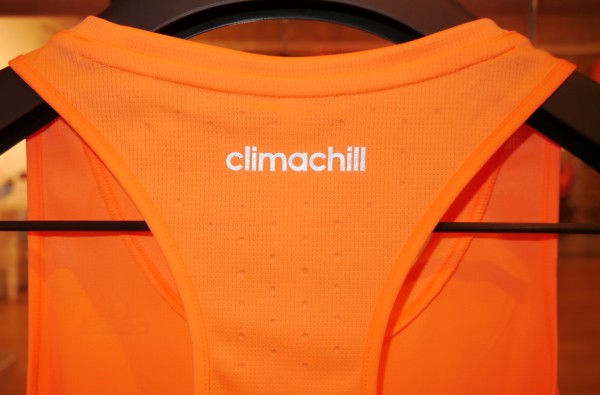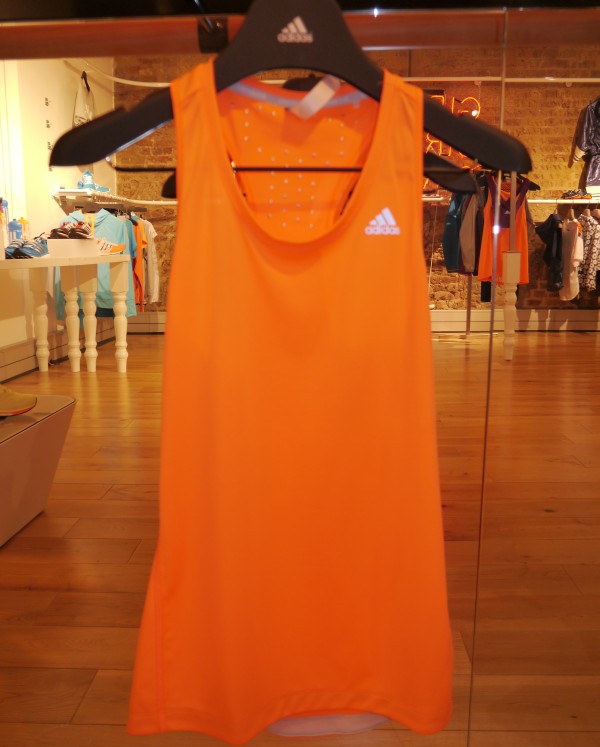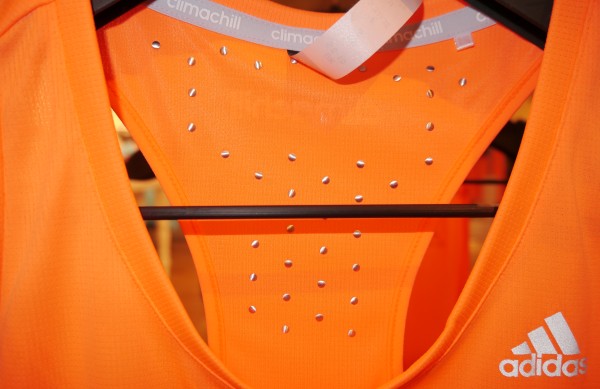 ---
Thanks for reading. If you'd like to
get better at running, then press here
to check out Runningversity.com. There are online running courses and running coaching options available.
---
If you have any questions or if there is a product on this page you own and you'd like to add your own thoughts, then please use the comments box at the bottom.
We aim to provide unbiased feedback that we hope is useful to both manufacturers and consumers alike. Disclosure: we may earn a lead generation commission from purchases made after following links from our site. This does not affect your purchase experience in any way and allows us to keep this site running.