I've been using the adidas Techfit Calf Sleeve for well over a year now and love their level of compression. The reasons I use them are twofold. On long runs they combat fatigue by reducing the amount of vibration that occurs with each stride. In high intensity training they hold the muscles in place to focus the exercise. I don't wear them during recovery runs because the muscles need a bit of self massage but I will wear them after training to keep the calves warm and the blood flowing. I use them for racing too, with my off-road marathon PB being set in Techfit Calf Sleeves.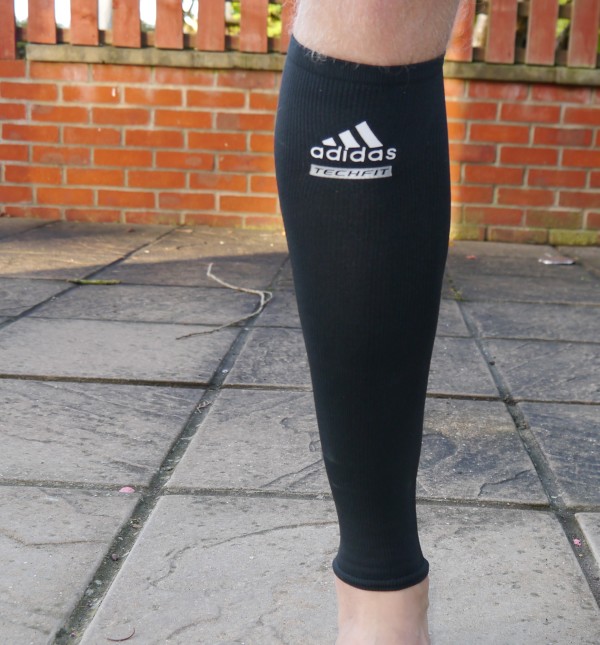 Much like a sock, the inside is very clean without tags that could rub or annoy. There is a logo at the top near the knee. My calves stay sweat-free due to the wicking material.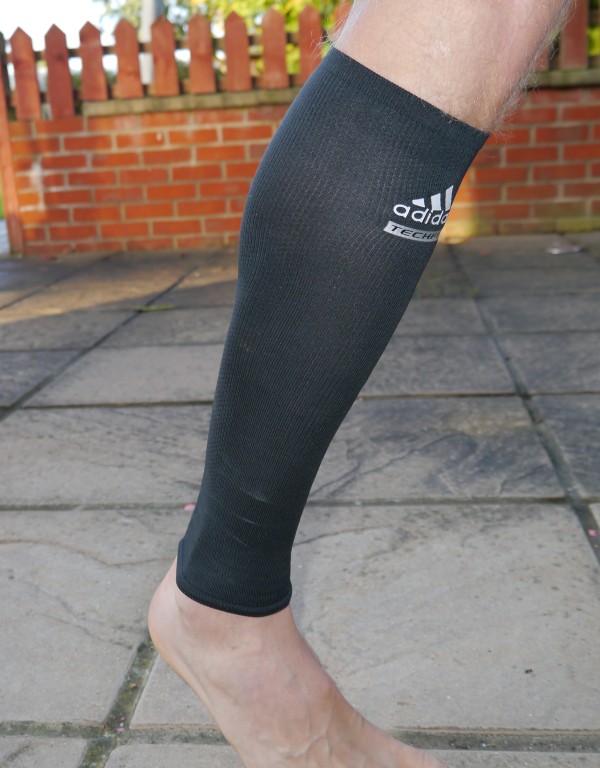 The elastic is only tight around the calf circumference, being more stretchy along the length of the leg to ensure good coverage. The level of compression is much higher than the Techfit preparation tights for example and remains strong enough even after many hundreds of miles making them excellent value for money.
The adidas Techfit Calf Sleeves come highly recommended. Go ahead and buy them direct from adidas.
---
Thanks for reading. If you'd like to
get better at running, then press here
to check out Runningversity.com. There are online running courses and running coaching available.
---
If you have any questions or if there is a product on this page you own and you'd like to add your own thoughts, then please use the comments box at the bottom.
We aim to provide unbiased feedback that we hope is useful to both manufacturers and consumers alike. Disclosure: we may earn a lead generation commission from purchases made after following links from our site. This does not affect your purchase experience in any way and allows us to keep this site running.