When you are out for a run and it's that odd in-between temperature where a singlet is too cold, but a long sleeved top is too warm, exposing the arms with a short sleeved T-shirt can provide that happy medium. The adidas Adizero version uses a natural Formotion cut that makes it really comfortable and the Climalite material construction keeps it incredibly light, at only 88g for my size medium.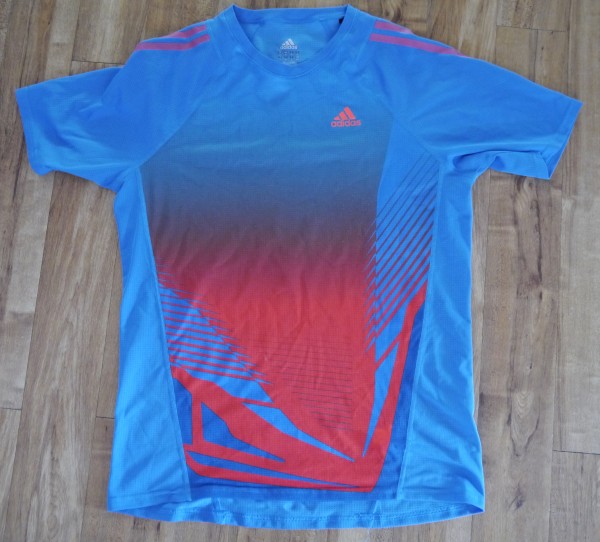 I use it for both running and mountain biking. For biking, it's more of a base layer under something a little more windproof because at bike speeds, the thin fabric lets air through. At running speeds however, it's good at keeping the chill off the stomach.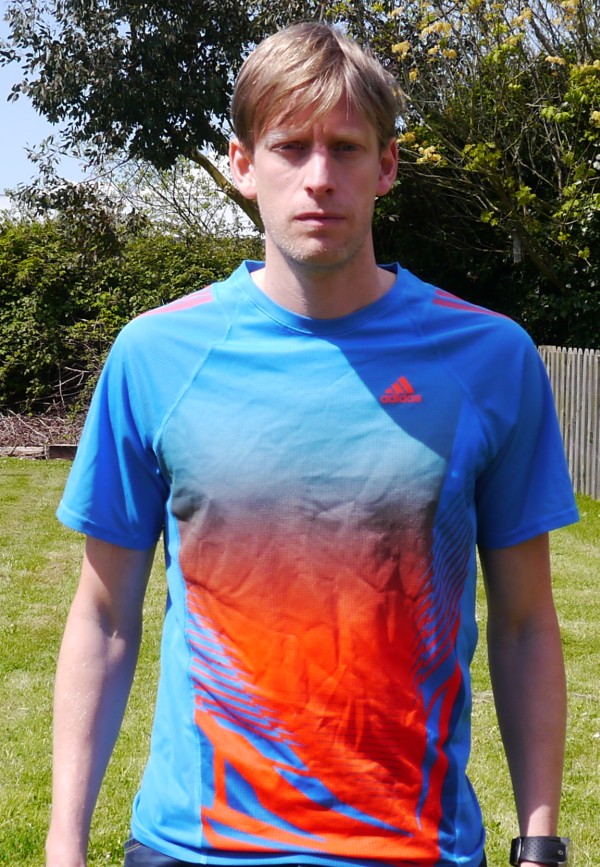 The wicking properties of the material are excellent and being so thin, does not get very wet in a rain show and dries off quickly afterwards.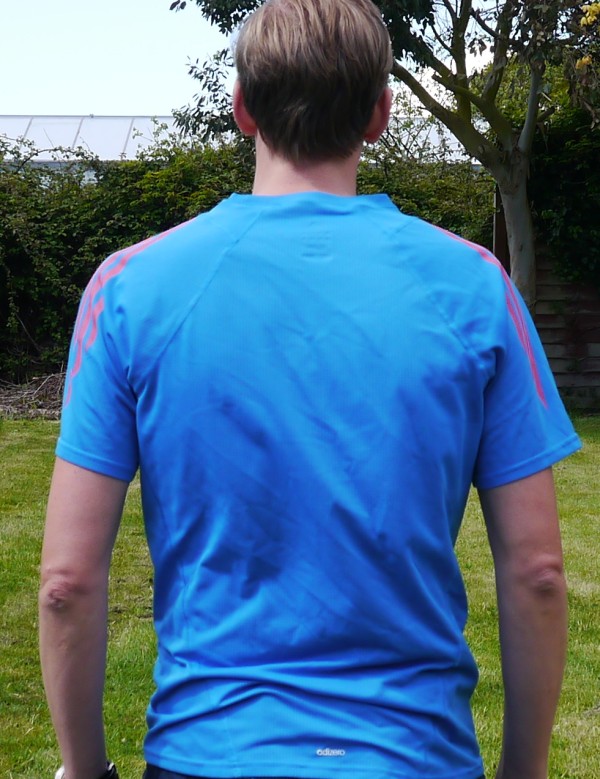 It hangs very softly and feels great under the arms. The wash instructions state to machine wash cold, although I have forgotten a few times and put it through a 40degC cycle and it is still the same size and doesn't seem to have suffered.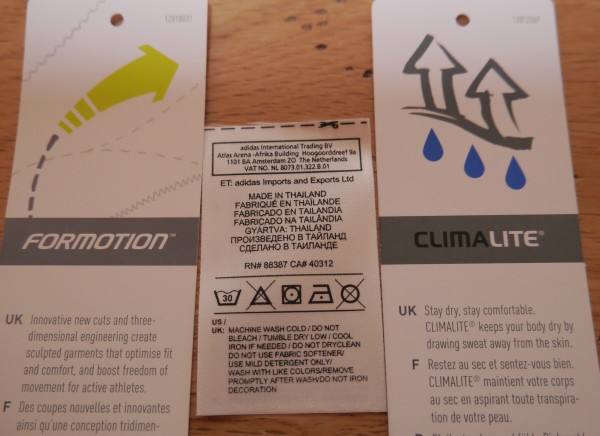 Anyone looking to buy a short-sleeved running T-shirt should take a look at the adidas Adizero product. It's very well made, and feels great while firing along the roads and trails.
I bought mine from www.adidas.co.uk and it arrived swiftly and well packaged.
---
Thanks for reading. If you'd like to
get better at running, then press here
to check out Runningversity.com. There are online running courses and running coaching options available.
---
If you have any questions or if there is a product on this page you own and you'd like to add your own thoughts, then please use the comments box at the bottom.
We aim to provide unbiased feedback that we hope is useful to both manufacturers and consumers alike. Disclosure: we may earn a lead generation commission from purchases made after following links from our site. This does not affect your purchase experience in any way and allows us to keep this site running.