After years of running in dull white and black singlets, I bought a very colourful adidas Adizero singlet. Weighing in at 60g for the medium size, it is feather light too.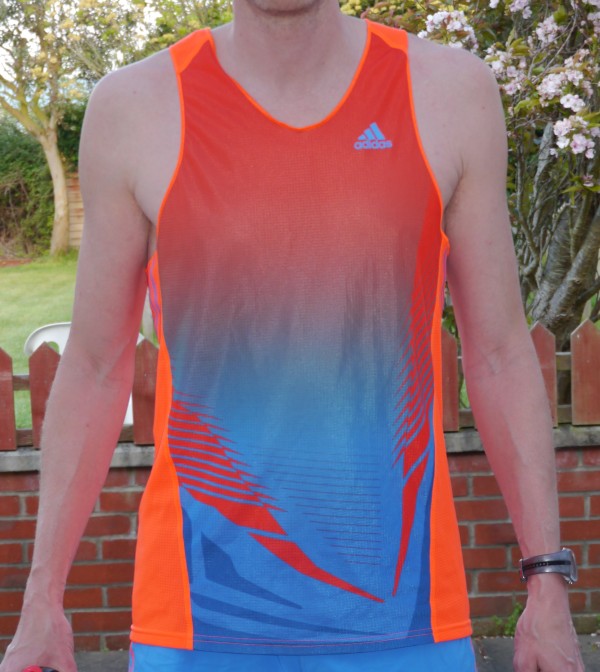 It boasts a Formotion cut to promote freedom of movement. It hangs well and stays put while running. However, when I first tried it on, the way the material leans out slightly under the armpits was a tiny bit distracting. After a couple of runs, I ceased to notice this which is good because it's a perfect fit everywhere else.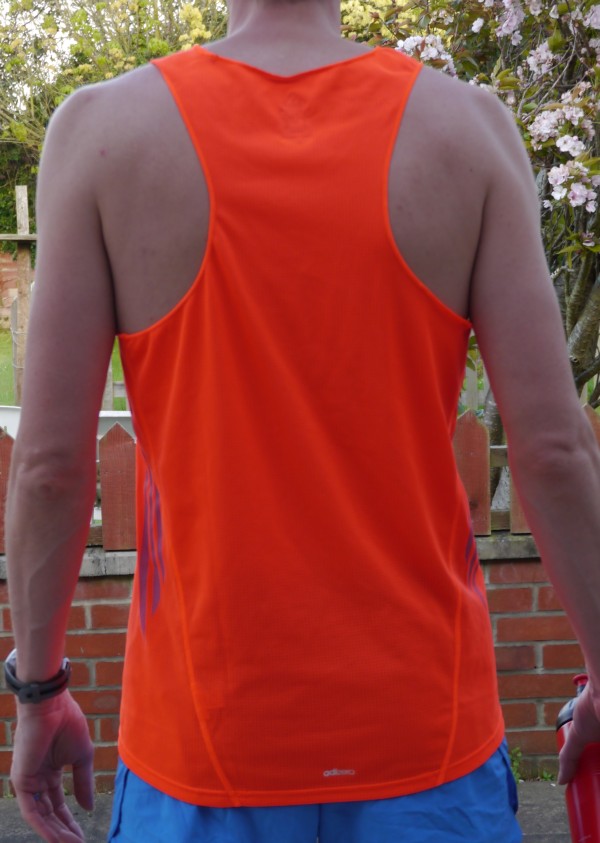 The adizero logo on the back is reflective.
The Climalite fabric does a very effective job of wicking away moisture and heat from the body. I tested this in Hawaii to ensure high temperatures. Due to the adizero minimal approach, the singlet dries really fast after a rain shower since it cannot soak up much rain to start with. I tested this aspect in the UK!
Wash instructions state machine wash cold, but I've washed it at 30 and 40deg without any obvious signs of damage or performance degredation so far.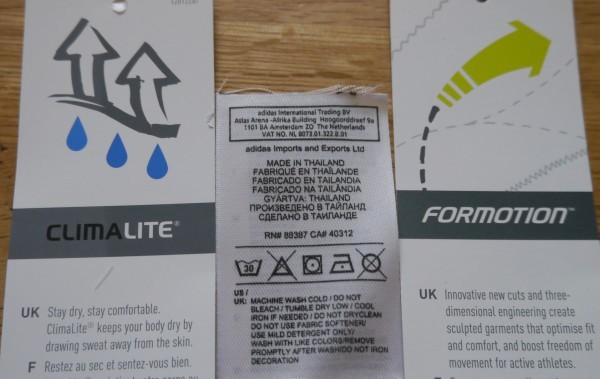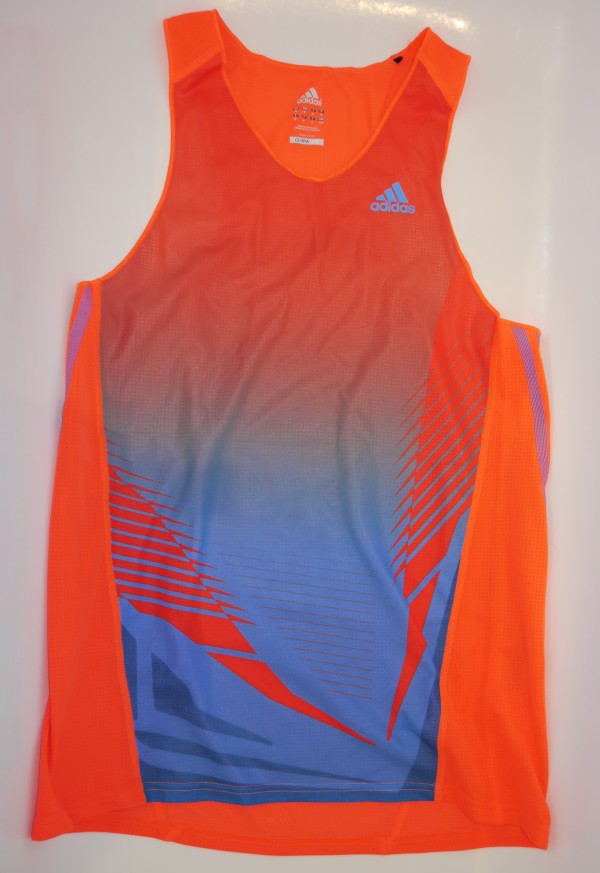 In spite of the initial niggle under the arms which prevents me from giving it full marks (yes, I'm very picky!), I'd definitely buy one of these again. It's bright and cheery, keeps you fresh in the warm weather and keeps the wind chill off enough if temperatures dip or clouds come over.
I bought my singlet from www.adidas.co.uk It arrived swiftly and was well packaged.
---
Thanks for reading. If you'd like to
get better at running, then press here
to check out Runningversity.com. There are online running courses and running coaching options available.
---
If you have any questions or if there is a product on this page you own and you'd like to add your own thoughts, then please use the comments box at the bottom.
We aim to provide unbiased feedback that we hope is useful to both manufacturers and consumers alike. Disclosure: we may earn a lead generation commission from purchases made after following links from our site. This does not affect your purchase experience in any way and allows us to keep this site running.