Slicing through the dusty hot air at the speed of life, it didn't even register on the radar that this was potentially foolhardy and definitely insane. After all, every teenager knows that if you want to step things up a notch, just do the same thing you've always been doing, but with a totally unsuitable piece of kit.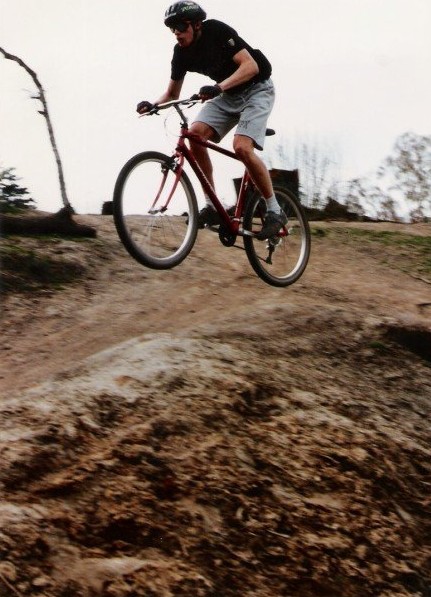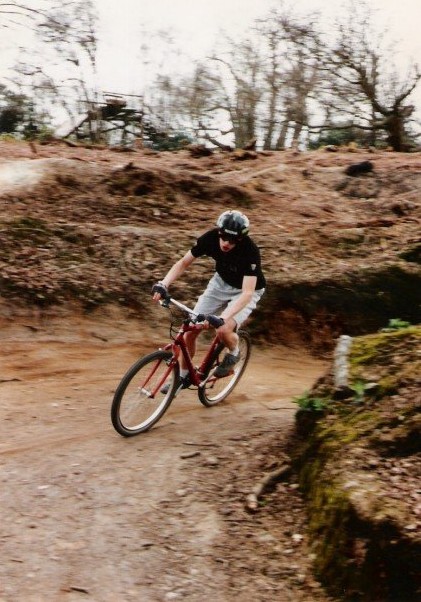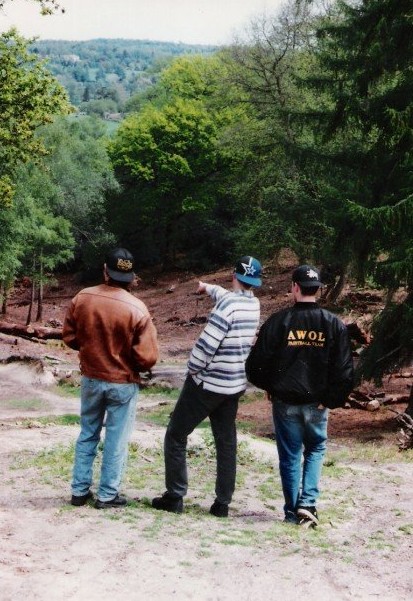 The location: PORC downhill. The date: Summer, 1994. The kit? A Raleigh Winner road bike, with skinny tyres. It wasn't even very good as a road bike and the bottom of the range Reynolds 501 tubing flexed hilariously on the way into, during and on the way out of every corner. Launching off the "Log of Doom" long-jump, it actually felt pretty stable, especially considering the dropped handlebars and desperately high saddle – the seat post had become part of the seat tube over time, so impossible to adjust. Crash Vultures will be disappointed to learn that it landed just fine, its huge wheels rolling over anything and everything in its path. That path was very straight though – any attempt at steering at this point would have been suicidal since grip on the slick rubber bands masquerading as tyres could only be classed as imaginary. Reaction from onlookers ranged from "Kudos" to "Complete idiot". Undeterred, bike and rider rolled down a few more runs until the head tube sheared completely on some insignificant drop. Ouch. Time to grow up then.
Since then, mountain biking has (almost) always been there. As a student, the drinks at the bar or the pub on the river always felt more rewarding after a rag through the woods and it was easy to do every day. Being towed through Richmond Park by a GPZ750 (on a Rockhopper) at bonkers speed, it was clear that learning from mistakes was never high on the agenda. Snapping the handlebars landing a jump in the woods on my own and waking up "some time later" with everything hurting! However in the "proper" job that followed University, reality came crashing down with a bump. Biking time was no longer something that everything else fitted in around. Still, it was slotted in here and there as often as possible and being based near Crowthorne Woods, the singletrack was bliss all year round.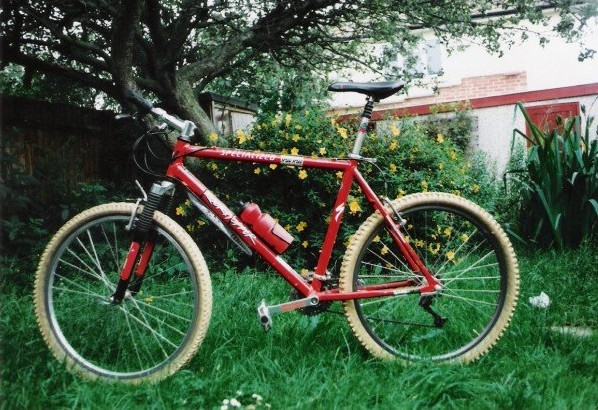 Holidays needed careful planning. With only two weeks in the summer to spare, but more money to spend than when working at PORC, trips around the European mountains were something we looked forward to for ages. Every moment was cherished, be it shivering with cold and wincing with pain while bombing a trail above Lake Gada in a hail storm, cruising past sunbathing marmots at the very top of the Pyrenees, or crying with pain on a seemingly never-ending ascent to the snow in St. Moritz.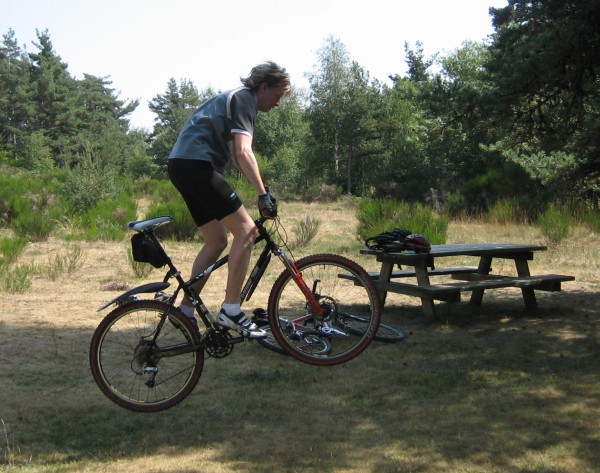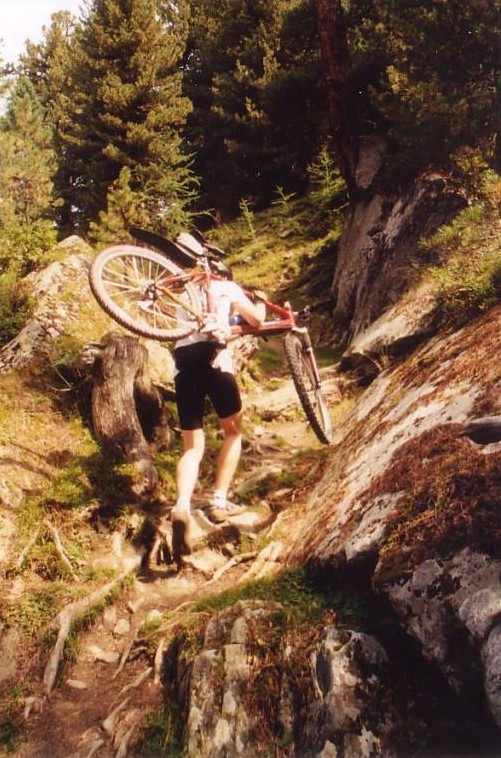 Then came kids and their wondrous sleeping "patterns". With sleep deprivation came lame excuses. A little voice in the head saying just don't bother riding today. Get some sleep and gather energies for a weekend ride. But it never quite worked out like that. Lack of sleep and exercise went hand in hand with a drop in the immune system and a few colds, brought home from nursery by the kids. Willpower was losing the battle and suddenly four years passed, with riding being replaced by running and there wasn't even much of that. Running keeps you fit and is addictive after a while, but doesn't give you a feeling of living on the edge in quite the same way as being shaken to the core by 30mph tree roots or the ground dropping away underneath you faster than gravity can cope with.
Out of the blue, a 10k running race (the first race of any sort in years) brought a sudden clarity to the obvious – "not getting any younger mate". Perhaps it was because it was on a birthday. Perhaps because it brought back memories of cold winter rides on the bike. Or even setting an example to the kids who by now had a balance bike to learn on (can't recommend these enough). Whatever reason, the old Rocky Mountain Hammer was dusted off. It's a steel version from around 2002, but the geometry still makes for an exciting ride, as did the 80mm Manitous. Half a year later and the old magic is alive again, losing the monster new Bontrager XR4s in the corners on chalky singletrack, hanging on to life and limb in huge 4X berms, crashing down backcountry trails and generally looning about. Replacement parts came thick and fast, starting with the suspension and quickly followed by everything else as they fell apart through abuse. It's an XC bike after all! And when someone at work was selling a cheap trials bike, I grabbed it to see if I could remember how to bunny hop.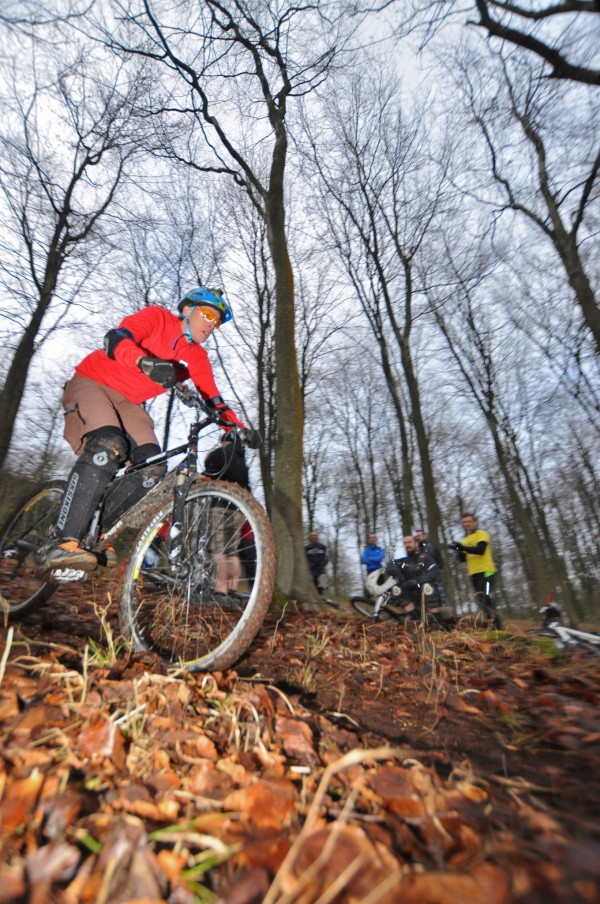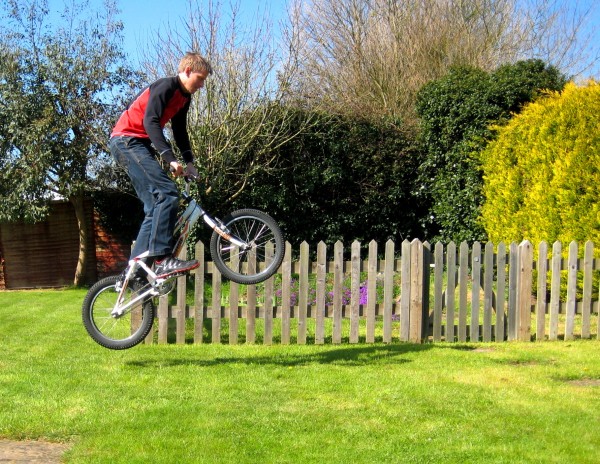 Most people reach a mid-life crisis and buy a motorbike. I'd had one for years though and when I threw it down the road on some ice, I realised I should spend my money on mountain biking instead. It keeps you fit and is more scary and more fun. Whilst most of my more youthful attempts at pushing boundaries now seem nuts, I have gained something else to replace them. Appreciation. Attitude. A sense of calm in between the crazy steep bits. Every ride is the best since the last one. Even if it's a woodland blast, curtailed by mechanical woes – it's still the best ten minute ride ever. When a friend recently asked "Are we on the right trail?" I replied "We are on a trail, and we are on our bikes. It's therefore the right trail!"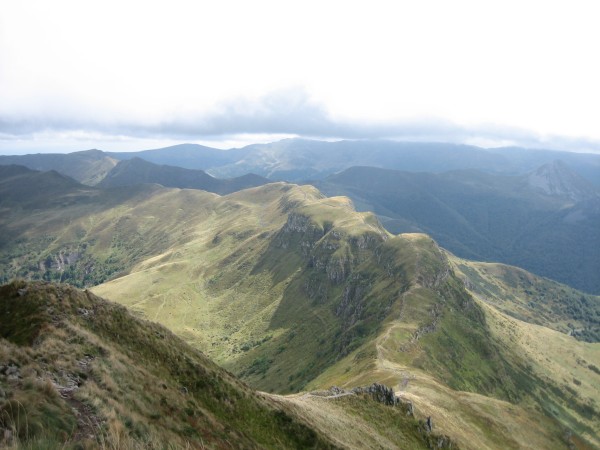 The story was going to end there, but then I bought a Trek Remedy 9 and did a Gravity Enduro and suddenly I'm pretending to be 18 again, sessioning small jumps and drops until the fear goes away, although thus far the bike is laughing at me, willing me to go bigger. So bigger I shall go. Aston Hill for the next round!
---
Thanks for reading. If you'd like to
get better at running, then press here
to check out Runningversity.com. There are online running courses and running coaching options available.
---
If you have any questions or if there is a product on this page you own and you'd like to add your own thoughts, then please use the comments box at the bottom.
We aim to provide unbiased feedback that we hope is useful to both manufacturers and consumers alike. Disclosure: we may earn a lead generation commission from purchases made after following links from our site. This does not affect your purchase experience in any way and allows us to keep this site running.