The Trek Remedy 9 is the top aluminium framed model in the full-suspension Remedy range. For 2013, it's the version of choice for a few reasons, such as the light wheels, the dropper post, the XT groupset and last but not least, the colour scheme is the best. The frame is a lush deep metallic British Racing Green with lime green decal highlights, making it even better to see in the flesh than in pictures. The bright lime green forks and frame pivot leap out – I've not seen anyone else with green Fox forks – along with flashes of bright green on the wheels, stem spacers and saddle. Put it next to any of the others in the 2013 Remedy range, and if looks were the main criteria, it would be the only sane choice.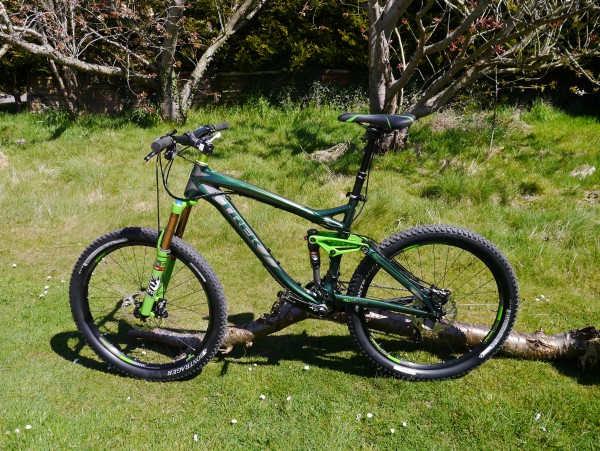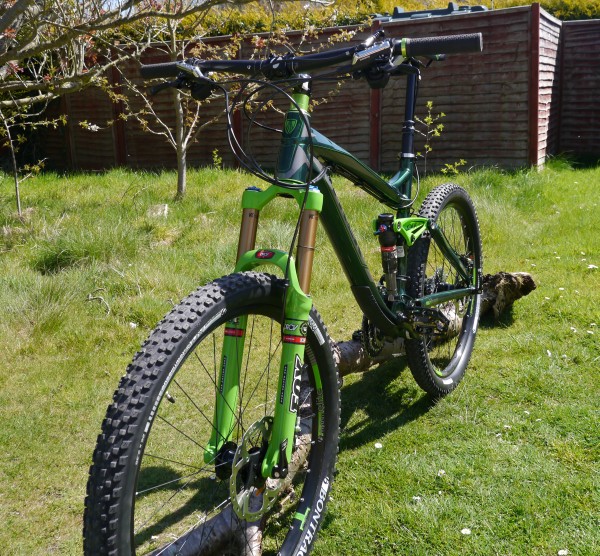 Remedy for?
You'd choose a Remedy if you were looking for a bike that can induce huge grins on the downhills, but still needs to be light enough to pedal back up to the top again quickly, making it perfect for enduro racing, be it comfort on all-day technical enduro on tough terrain, or short course Gravity Enduro events with multiple downhill stages. It is also perfect for real-world high speed singletrack trails with roots, rocks, ruts and drops where the 150mm of suspension travel at both ends gives that extra confidence to keep pedalling.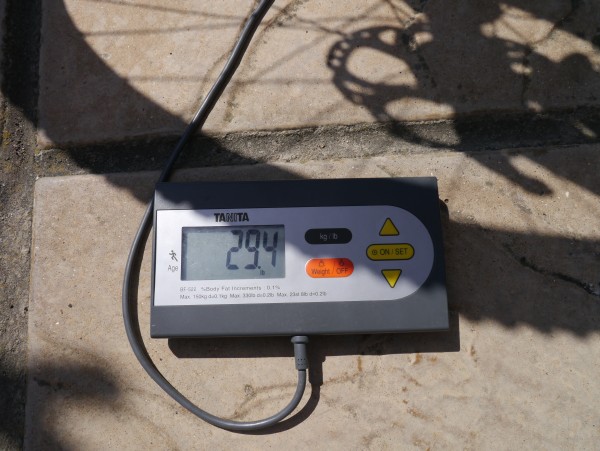 Trek Remedy 9 2013 Weight
My 19.5″ virtual size (the top line on the Trek size chart) weighed 28.8 pounds out of the box and 29.4 pounds with Superstar Ultra Mag pedals on – a pretty impressive weight for a bike with a dropper post, 3 rings up front and 150mm of travel forward and aft, although at the price, it was pretty much what I'd been hoping for. Trek don't state the weight on their site, and information about them is scarce. In case it helps anyone with size, I wear 34″ trousers and am 6'0″ tall. The 18.5″ virtual did not leave enough room between my knees and the bars in a tight turn, whereas the 19.5″ virtual is perfect for pushing the bike around while flicking from side to side.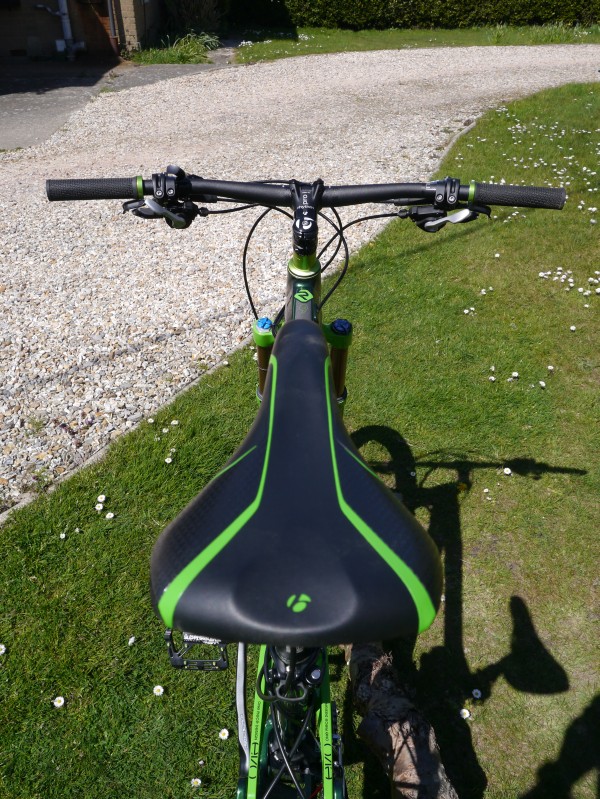 I bought my 2013 Trek Remedy 9 from Geared Bikes in Chichester who were immensely helpful in helping me choose the right size and in helping me do the initial setup. They also fitted some sealed Gore cables straight away because Gore have now stopped production, so these brilliant cables will probably not be available much longer.
Trek has the usual astonishing array of technical features implemented into the design, but the main areas of note are the Full Floater rear subframe, adjustable frame geometry, the 142×12 rear axle, Active Braking Pivot, the dropper post, and the CTD/DRCV equipped front forks / rear shock combination. The question is, what does any of that mean and does it actually help you go faster?
Full Floater
The Full Floater design puts a pivot at both ends of the rear shock rather than locking one end to the frame. This allows the designers to spend millions of hours adjusting pivot lengths and shock properties so that the bike can optimally react to a wider variety of impact types then a single pivot design. It's tech heaven and works very well, but it does add complexity and number of bearings.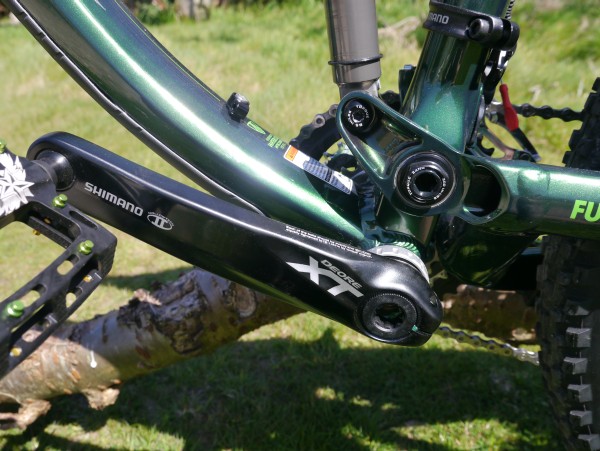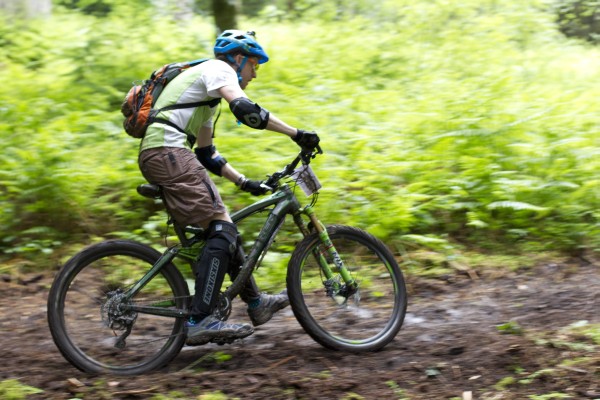 ABP
Active Braking Pivot (ABP) keeps the brake mount as near to the same angle as possible whilst the swingarm moves through it's arc and the maths show it does this more effectively than its competitors. This minimises the impact of braking forces on the suspension travel so that bump absorption is almost as good when the brakes are on as when they are off. Therefore this keeps the rear wheel tracking the ground properly whilst slowing so you stop faster. Braking down a steep smooth trail center hill into a corner doesn't reveal any difference, but if there are roots or braking bumps on the way down, the Remedy reveals its very composed nature. It also helps with last minute dabs at the back brake to tighten up the line if you overshoot slightly.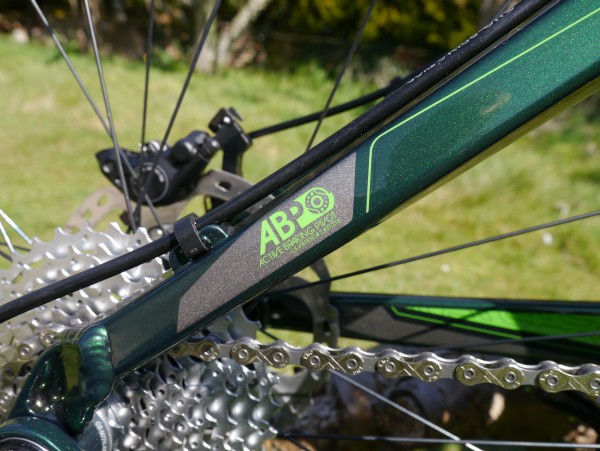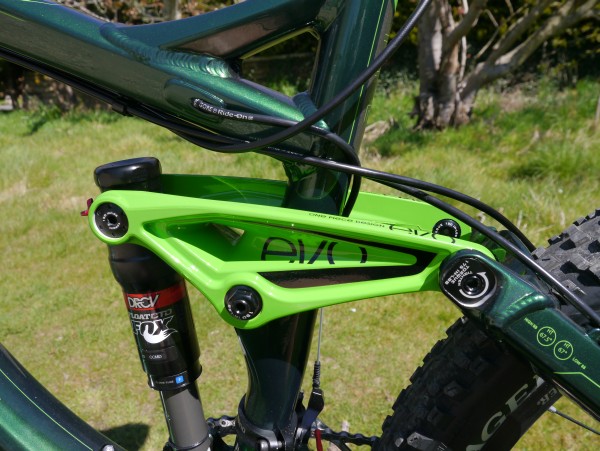 Adjustable frame geometry
The Remedy's frame geometry can be adjusted with an Allen key via the Mino Links at the rear of the pivot. These offset links let you change the head angle by 0.5deg with an accompanying change of bottom bracket height by simply turning them round. The head angle is the steepness of the front forks. Steeper means faster steering and more efficiency uphills, but twitchier, whilst slacker means more stability for downhills. On an all day ride, you'll want it steeper. On a Gravity Enduro with timed downhills, you'll want it slacker. Even this small change is easily noticeable, making pedalling up hills easier and flicking between trees on tight singletrack more deft. The frame also has a custom frame-guard mount.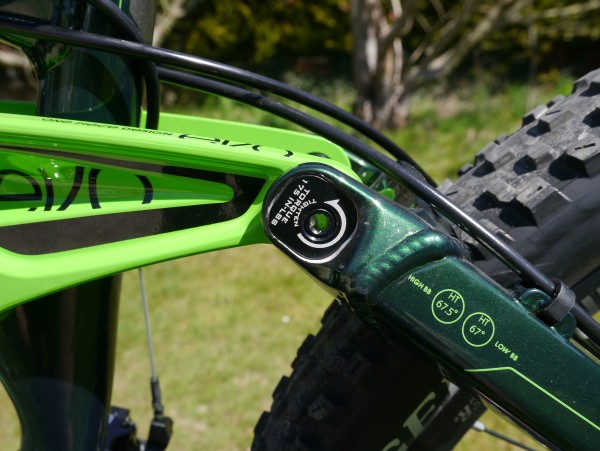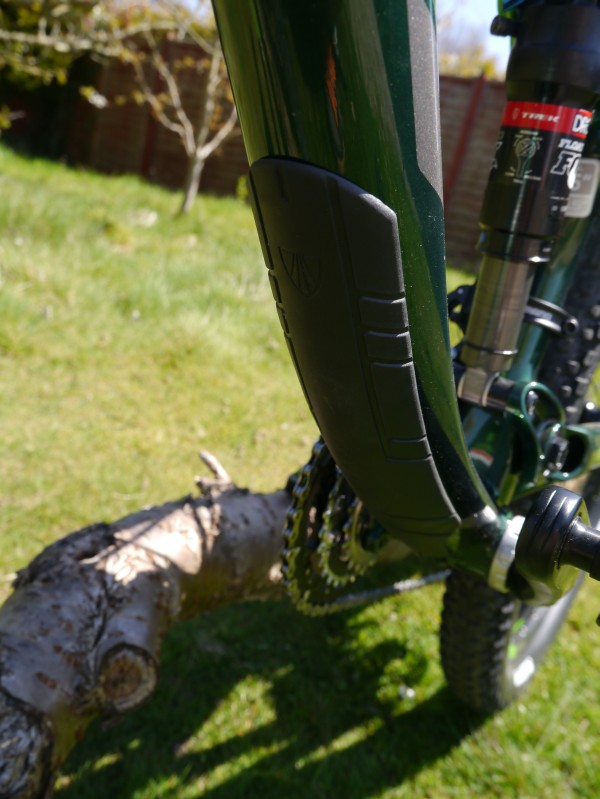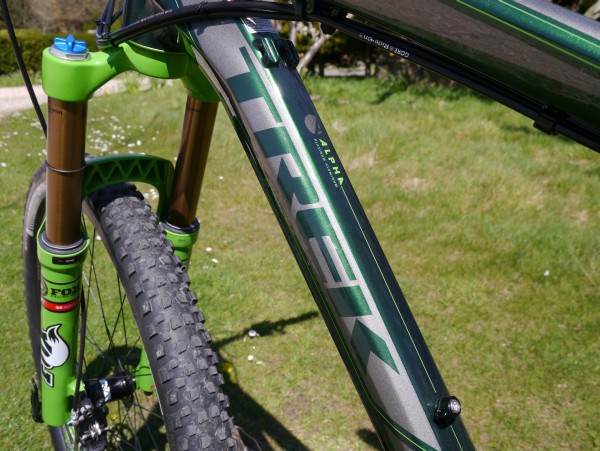 142×12 rear axle
The 142×12 rear is a "thru axle" quick release that give the rear wheel additional stiffness allowing it to track more predictably over rough terrain. When the back lands out of line, it hooks up straight away and spits you in the right direction. The amount of power you can transfer to the ground via the rear wheel during a climb is phenomenal for a bike of this size, with no wallowing flex out of the saddle. As well as being stiff, the Rhythm Elite wheels tip in to corners fast due to their relatively low mass (front wheel is 1028g including rotor and rimstrip).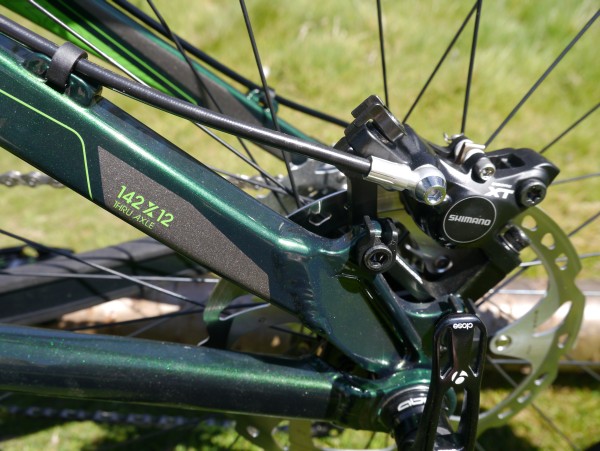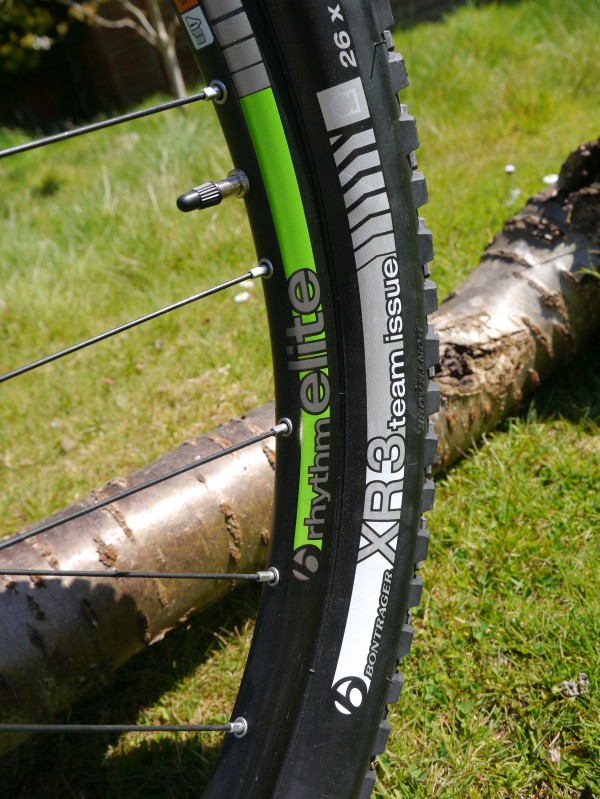 Forks and Shock – DRCV
Both front and rear Fox air shocks have Dual Rate Control Valves (DRCV), tuned by Trek, which uses 2 chambers to cope with high speed bumps as well as mid and low speed bumps. This works. On the trail, all types of bumps, be it roots at speed, roots at slower speed, or landing a drop, they all get dealt with smoothly and in a controlled manner. It's especially remarkable while jamming the brake on into a corner filled with braking bumps. The front forks soak it all up, allowing you to brake really hard, as long as the rebound has been tuned properly, because although the website settings are a good starting point, some fettling was required at both ends to feel right. The DRCV also helps with climbing efficiency. Within 2 weeks of using the bike, I had already knocked 20 seconds off my favourite 5 minute singletrack trail, due to the ability to continue pedalling over bumps and brake later and less into corners. Being the smaller Fox 32, the fork's ultimate stiffness is less than a 34 or 36, but in real world situations on the trails it shines with its quick response. If you are a freerider wanting to land massive sketchy jumps, you won't be buying this bike and anyone looking to use it for regular shortcourse DH work along with normal trail rides will probably upgrade to a 34, because the front fork is more trail orientated than the rear which can pretty much do anything. However, as I found out, in stock form, it can do serverely steep, bumpy downhills and still keep you grinning.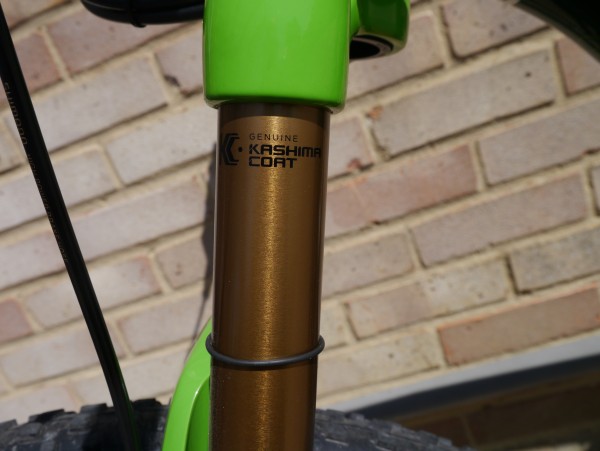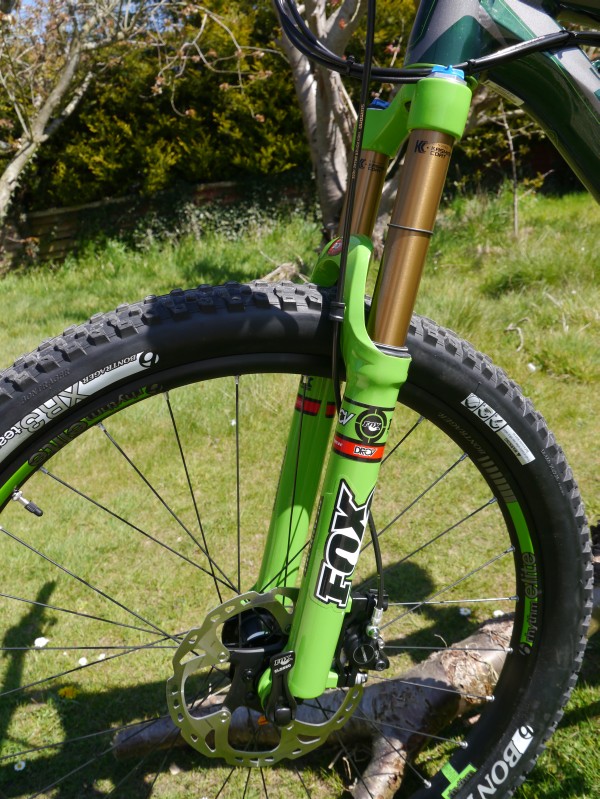 Forks and Shock – CTD
Additionally, both front and rear suspension have Climb Trail Descend (CTD) selectors. Climb almost locks out the travel, whilst Trail and Descend allow more travel with less force respectively. Once you remember which way to flick them, they are easy to select and to visually check at a glance. I use them as often as possible while out on normal rides, especially if I know what's coming. If not, leaving it on Trail is good enough for most situations and will still let you climb well if you keep it smooth to minimise bob.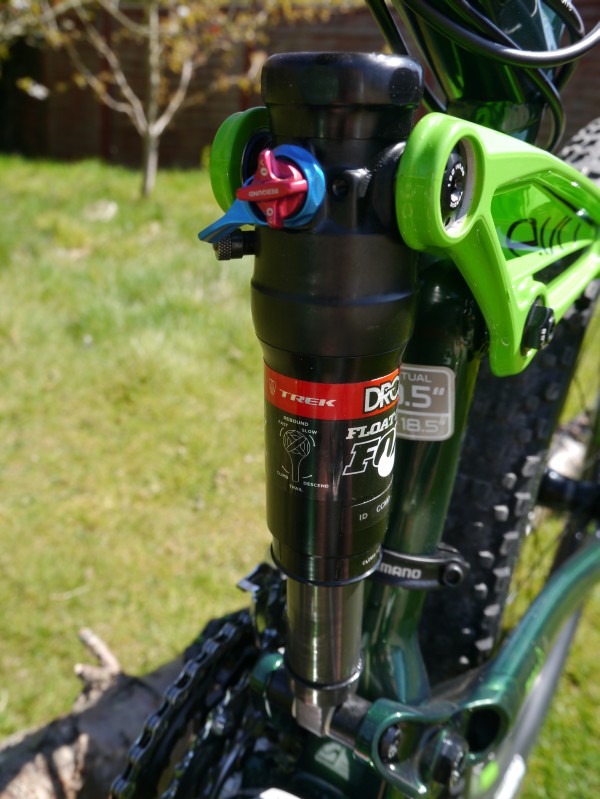 RockShox Reverb Dropper Post
The RockShox Reverb dropper post is so useful, especially during a Gravity Enduro, or singletrack weekend ride or trail centre visit (i.e. most riding situations), that any worries about long term reliability can be forgiven. Being able to adjust the height gradually instead of just up or down, at the touch of a handlebar mounted button, means that it gets played with all the time, until the point where it's no longer playing and just part of the riding process. I love it so much.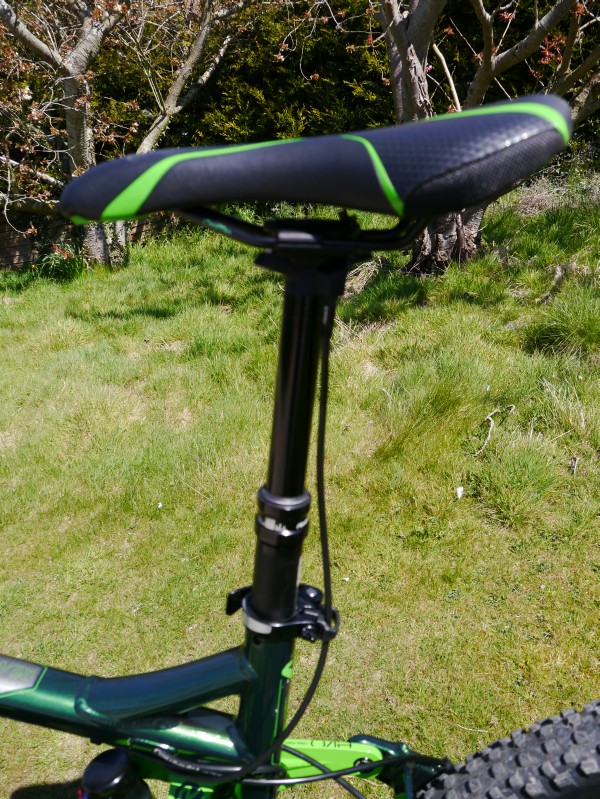 Bontrager XR3 tyres
The Remedy 9 comes with 2.35 Bontrager XR3 tyres that are great in dusty firm / dry conditions. In my experience with the Remedy, they let go smoothly giving plenty of opportunity to dab a foot if the front washes out. If it's wet / muddy you'll need something more grippy at the front, but at the back it's still OK unless it's really gloopy when it fills up too much for optimum traction. Perhaps an XRMud 2.0 would be suitable. In medium mud, I tried a Geax Datura up front which had all the grip in the world until the off-camber, but the XR3 at the back did tend to slide out, struggling to support the front end. I've picked up a G4 and a GMud for the front to see how the bike responds with proper DH tyres on the front wheel, so I'll add a report when I've tried those out properly.
Stem
Initially I thought the stem was going to be too long, but with the dropper post, you can get really far back over the rear on the steepest segments and still retain the ability to keep the XC whippets in sight on the way up the hills, without constantly being on the edge of lofting the front.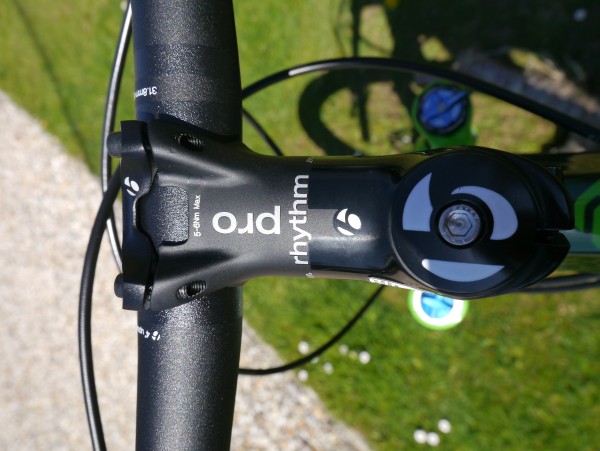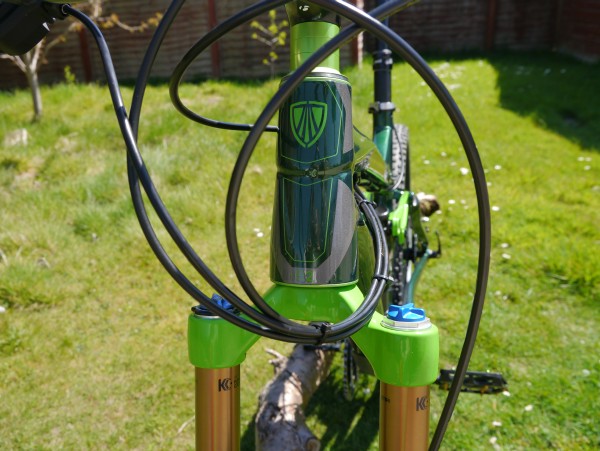 XT Groupset
The XT groupset gets on with the job without ever intruding, although it's a dubious choice on a bike like this to go with the full 3 rings up front when trends suggest most people will switch to 2 or 1. It does provide an ISCG 03 mount should you wish to go down that route, but having said that, I have yet to big bash the ring on anything. The XT brakes on 180mm Ice Tech rotors are plenty tough enough for UK downhill, although the first rear caliper supplied with the bike was faulty, not sealing properly in between the two halves of the caliper castings, which is something you just don't expect to see with Shimano components. The replacement worked perfectly and both front and back have single finger power with sensitive strokability.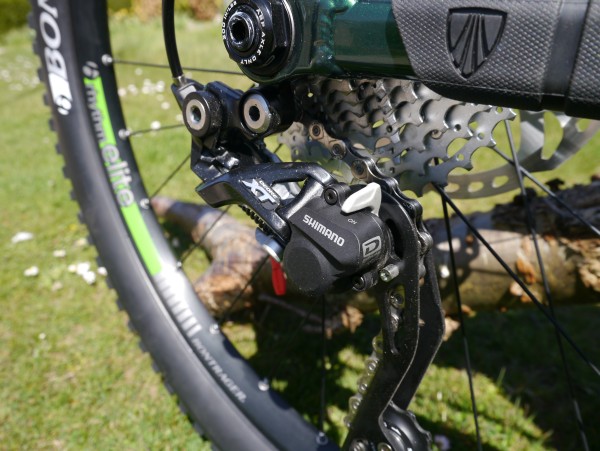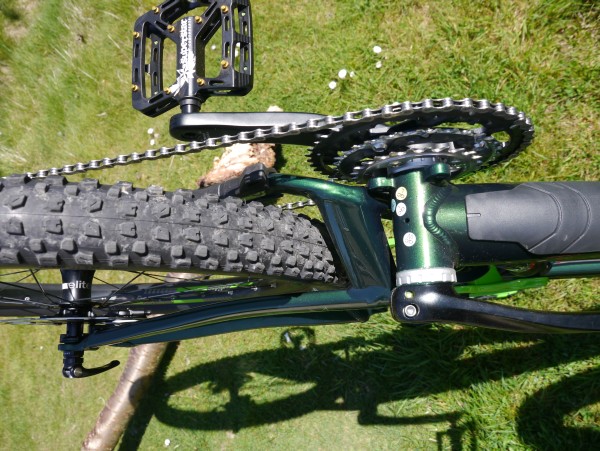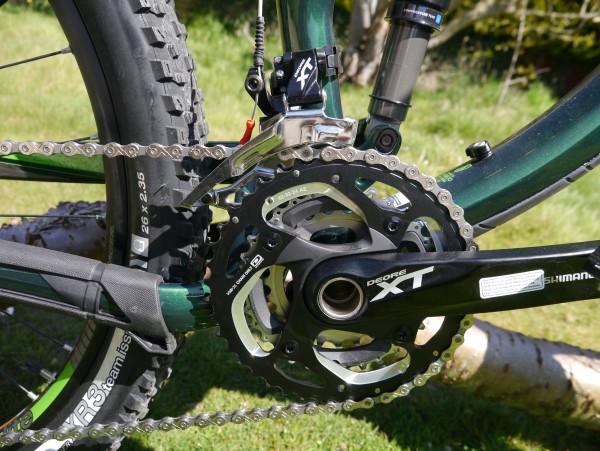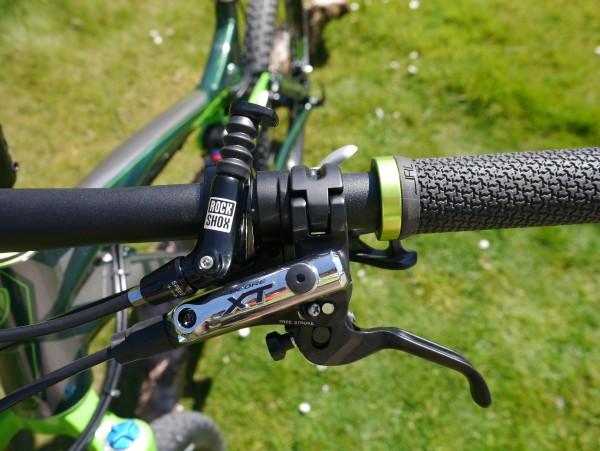 The Superstar Ultra Mag pedals I fitted have touched down in corners occassionally while the rear shock sags, although this was much reduced once I'd upped the rear pressure to the correct amount. The Remedy's ability to pedal over bumps on the flat will fool you into thinking you can pedal everywhere!
The Trek Remedy 9 will delight you with it's nimble chuckability, combined with it's ability to take bigger hits in its stride. It does the uphills far better than I would have imagined and saves my life on pretty much every ride on the downhills, drops and corners, regularly laughing at my attempts to find its limits. It is a bike that will make average riders feel like pros whilst giving huge amounts of feel through the bars and pedals that will educate those riders towards constant improvement and also allow more experienced riders to explore the limits safely and confidently.
If you like Trek products, you can follow them on Twitter worldwide, or their UK Twitter account.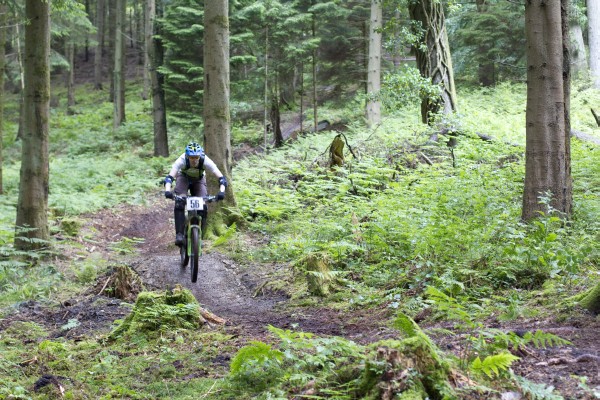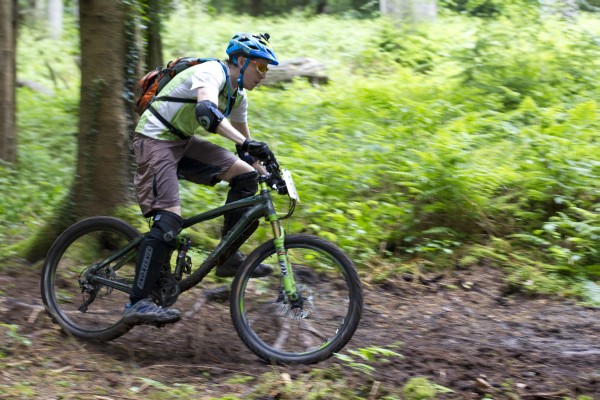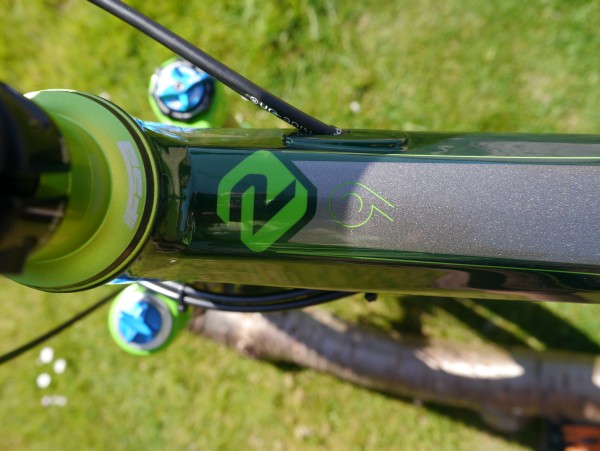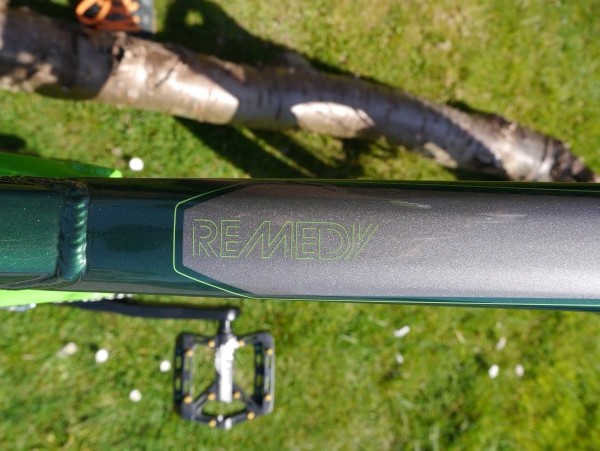 ---
Thanks for reading. If you'd like to
get better at running, then press here
to check out Runningversity.com. There are online running courses and running coaching options available.
---
If you have any questions or if there is a product on this page you own and you'd like to add your own thoughts, then please use the comments box at the bottom.
We aim to provide unbiased feedback that we hope is useful to both manufacturers and consumers alike. Disclosure: we may earn a lead generation commission from purchases made after following links from our site. This does not affect your purchase experience in any way and allows us to keep this site running.