Gearselected was invited to view the exciting new adidas 2013 range at their Covent Garden HQ in London in November 2012. NOTE: FOR MY ON-THE-ROAD FIRST IMPRESSIONS REVIEW OF THE ADIDAS ENERGY BOOST SHOE, LOOK HERE
While there, I was intrigued by a Teaser area for a new shoe that will have a different midsole technology, around the end of February 2013. This has been under embargo since the range launch event, but adidas have released their own teasers now and extra info. Unfortunately, I did not have my video camera with me so apologies for the lack of definition.
On the left you can see the BOOST compound. It looks like a mesh of lots of small hexagons. On the right you can see standard EVA. In the drop test, the EVA absorbs the impact and the BOOST returns a lot of the energy to the ball.
The only pic so far is a teaser pic: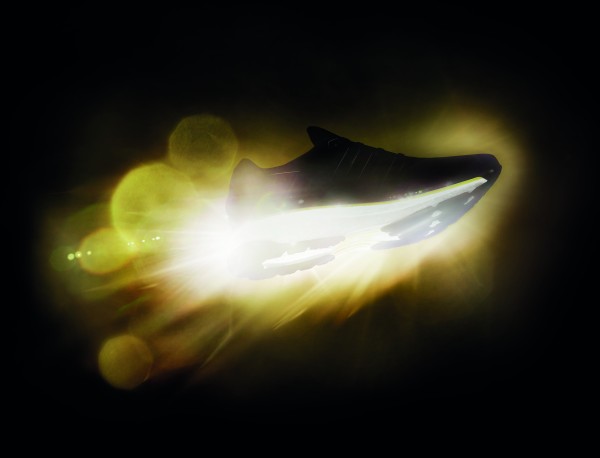 This is what adidas says:
Revolutionary energy return, superior cushioning, optimal fit and temperature independence: adidas introduces the Energy Boost, a cushioning technology that provides the highest energy return in the running industry.
Boost your cushioning: energy capsules, which make up the footwear's distinctive midsole, store and unleash energy more efficiently in every stride
Boost your conditions: holds its performance in almost any condition at unparalleled levels; tests revealed that, when taken from +40 to -20 degrees Celsius, BOOST™ foam is three times more temperature-resistant than standard EVA material
Boost your comfort: upper on the Energy Boost features adidas Techfit technology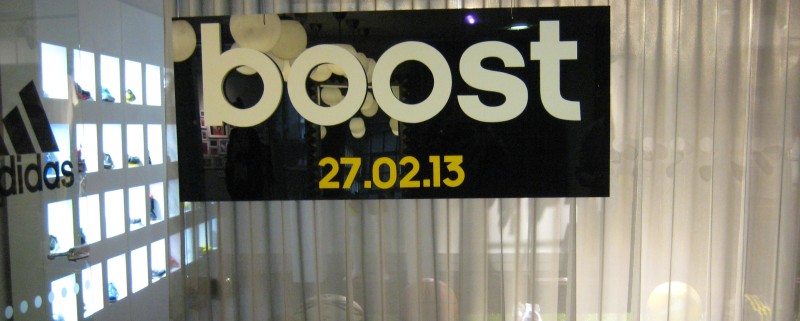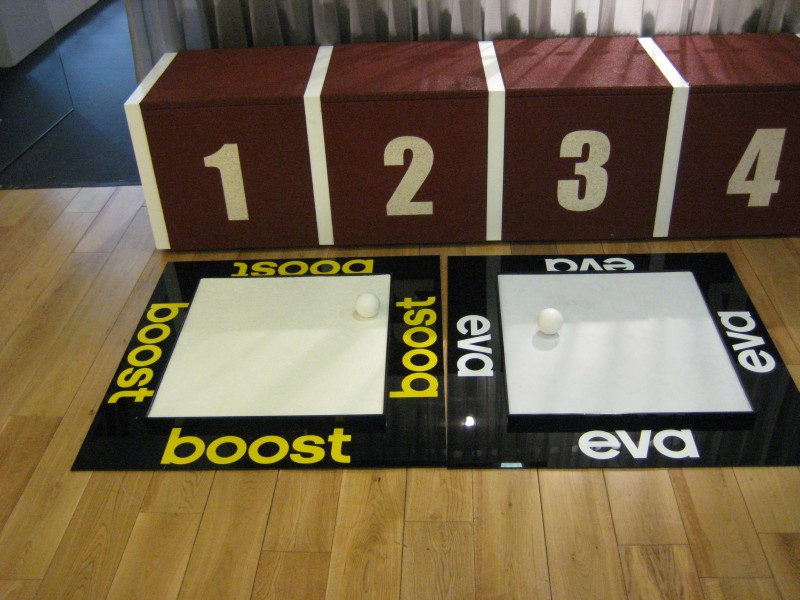 ---
Thanks for reading. If you'd like to
get better at running, then press here
to check out Runningversity.com. There are online running courses and running coaching available.
---
If you have any questions or if there is a product on this page you own and you'd like to add your own thoughts, then please use the comments box at the bottom.
We aim to provide unbiased feedback that we hope is useful to both manufacturers and consumers alike. Disclosure: we may earn a lead generation commission from purchases made after following links from our site. This does not affect your purchase experience in any way and allows us to keep this site running.