Totally ignoring the "Preparation" moniker, I've been using the adidas TechFit Preparation compression tights for most running over the winter, because they are so comfortable.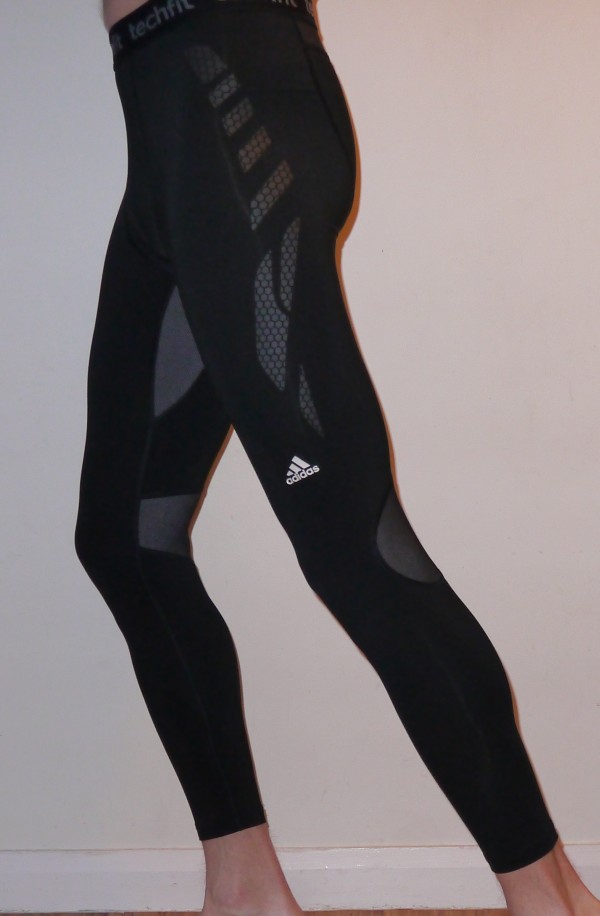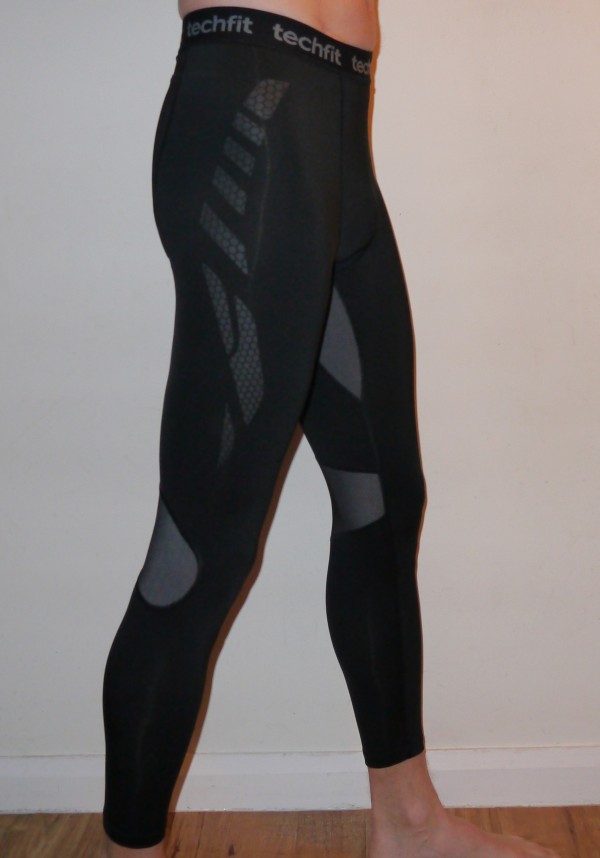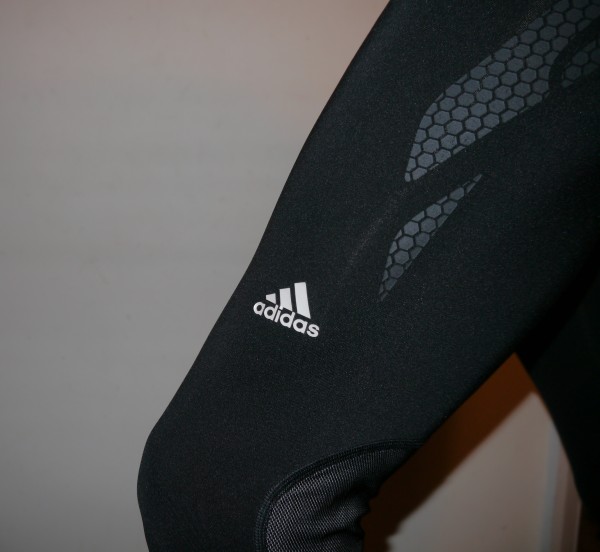 Sexy tights
My wife saw me in these and said "Those look sexy." Presumably because they cover up my legs. Still, SOLD! They are super stretchy, so cling to the skin very well, and the graphics down the thigh are a totally awesome grey honeycomb. Simple and elegant, these tights do look really good. In case you care, they aren't tight enough in the crotch to worry anyone in public.
The waist is elasticated, not drawstring, but the choice of tension is perfect for me. Mine was a medium and I'm a 31-32″ waist.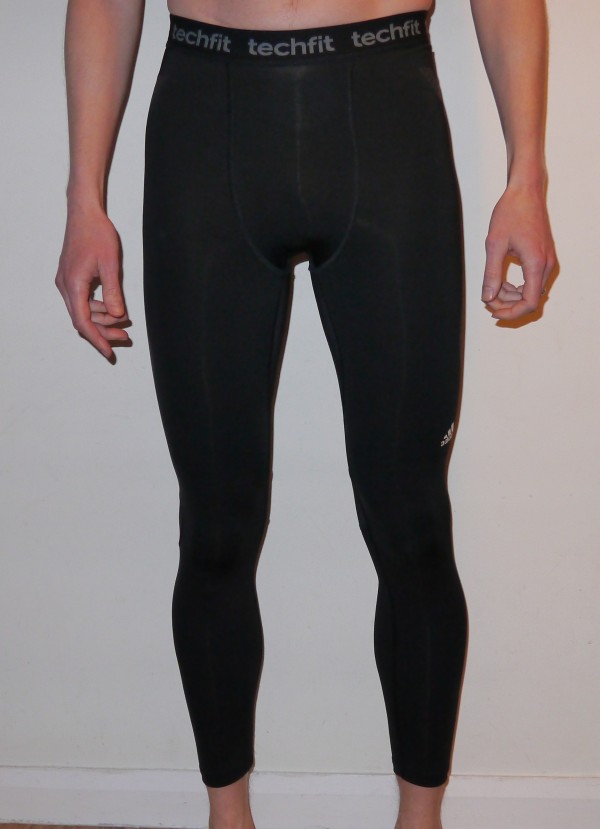 The "Techfit" provides a light compression all over – nowhere near the levels of the specific compression calf sleeves I use, but noticeable nonetheless.
Temperature Range
I used them down to around 1-2degC – any colder than that needed something a bit thicker. However, I also used them at temperatures up to 8degC without overheating, which was great for long early morning runs when cold before sunrise and then warmer once the sun hit. I also did a 4.5km evening race in them to see how they managed – there was a long wait at the start area without much ability to stay warm through movement due to crowds, so I didn't want to risk injury. I was warm at the start and didn't overheat in the race. It also meant I stayed warm afterwards – I have previously pulled a muscle from cramping up in the cold after stopping immediately after a night race, so I was happy :) It made me wish I had something similar for the top half.
There is a cooling mesh at the back area just below the waist and behind the knees.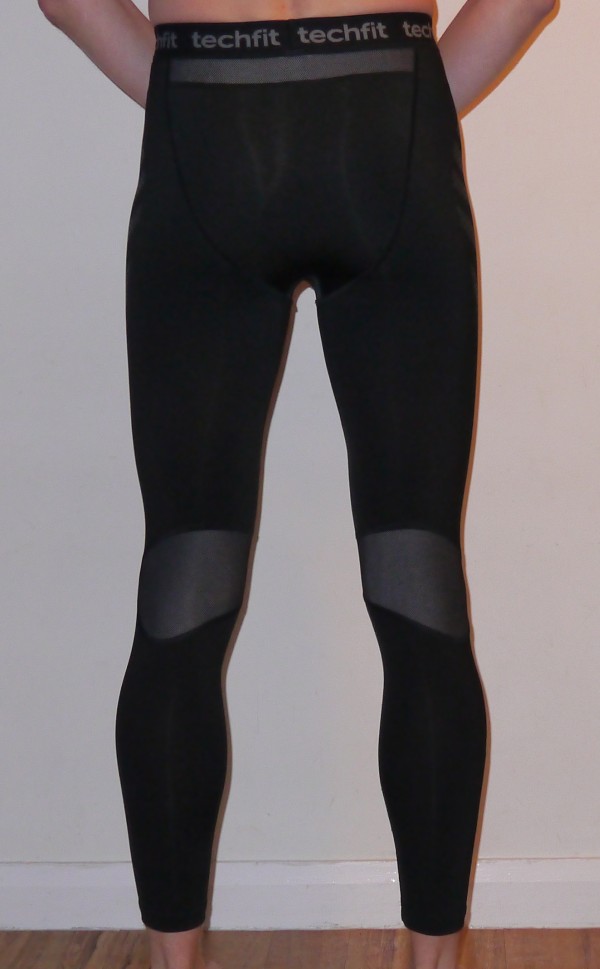 I've worn them for various distances up to a marathon (actually got a marathon PB in these) and are one of the few things I'm going to miss now that the temperatures are rising.
They are supremely comfortable, have  good temperature range and look good. I can normally find a niggle with most products, but today I've only got good things to say.
You can buy this and similar products direct from adidas.
---
Thanks for reading. If you'd like to
get better at running, then press here
to check out Runningversity.com. There are online running courses and running coaching options available.
---
If you have any questions or if there is a product on this page you own and you'd like to add your own thoughts, then please use the comments box at the bottom.
We aim to provide unbiased feedback that we hope is useful to both manufacturers and consumers alike. Disclosure: we may earn a lead generation commission from purchases made after following links from our site. This does not affect your purchase experience in any way and allows us to keep this site running.