The Dakine Stance snowboard tool has 6 screwbits hidden away inside a ratchet screwdrive, along with a tape measure.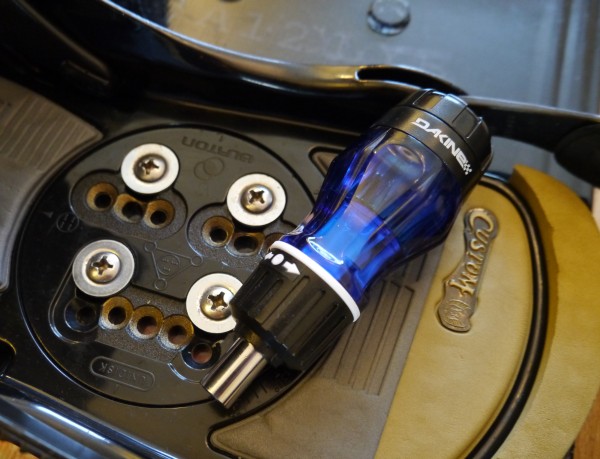 Size and weight
It's 11cm / 4.5″ long before selecting a screwbit, so fits easily in a jacket pocket or a Camelbak / rucksack.
It weighs 160g, so feels solid without being over the top.
Tools
The Stance comes with six different screwbits of various sizes which cover pretty much everything you'll need on the slopes.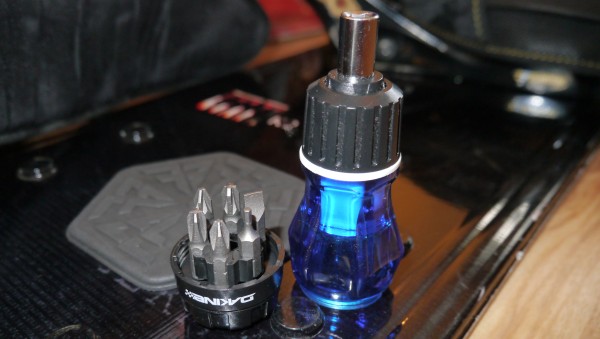 If for some reason, you find the need for a seventh screwbit of your own, you can add it in the middle.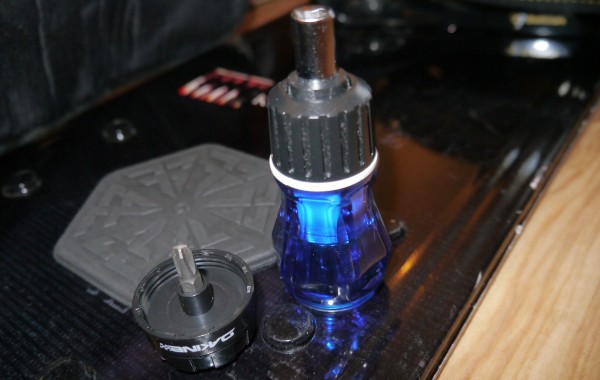 It also comes with a retracting tape measure that extends to 95cm. Due to its size, I advise you to treat this gently.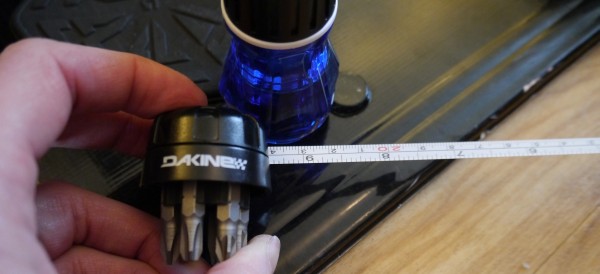 In use
The screwbits stay firmly in the driver, being magnetic, which is essential when fumbling around in the snow. They are well machined and fit the standard size screws properly.The ratchet is easy to adjust direction or lock solid, clicking positively from one position to another. The screwbit housing at the rear remained done up tightly during 35 hours of jiggling around in my Camelbak and is easy to do up without cross-threading. Due to the decent size, I was able to get enough leverage to do up binding bolts tightly enough to remain in place for 35 hours of being bashed around on and off-piste in my test.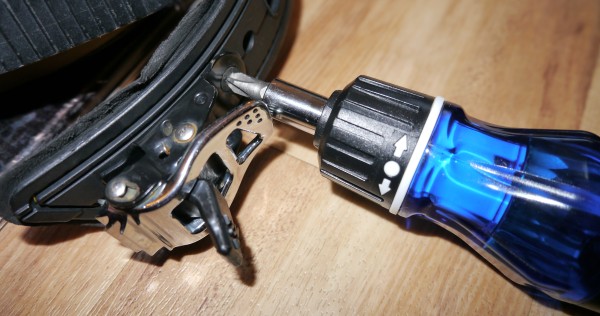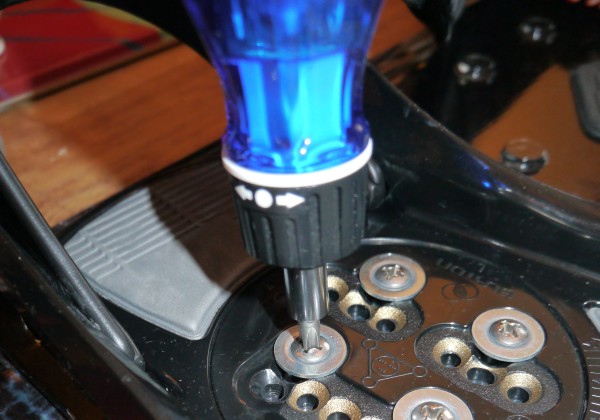 The new version of the tool is called the Dakine Stubby Driver and has rubberised grips, but I found there was plenty of grip on the Stance.
---
Thanks for reading. If you'd like to
get better at running, then press here
to check out Runningversity.com. There are online running courses and running coaching options available.
---
If you have any questions or if there is a product on this page you own and you'd like to add your own thoughts, then please use the comments box at the bottom.
We aim to provide unbiased feedback that we hope is useful to both manufacturers and consumers alike. Disclosure: we may earn a lead generation commission from purchases made after following links from our site. This does not affect your purchase experience in any way and allows us to keep this site running.