Let's face it. If you are going to be grinding your head along the trail, or smashing it into a tree, you may as well look good while you are doing it. Cheap helmets protect you just as much as expensive helmets unless the manufacturer has gone out of their way to make it exceed the safety specifications rather than just meet them (e.g. POC). So, spending a little more than the minimum instead gets you better ventilation, lighter weight and bags more style. Coming in at a reasonable price range, the Hex helmet by Giro looks agressive, stylish and beefy, fitting perfectly into the All Mountain "look".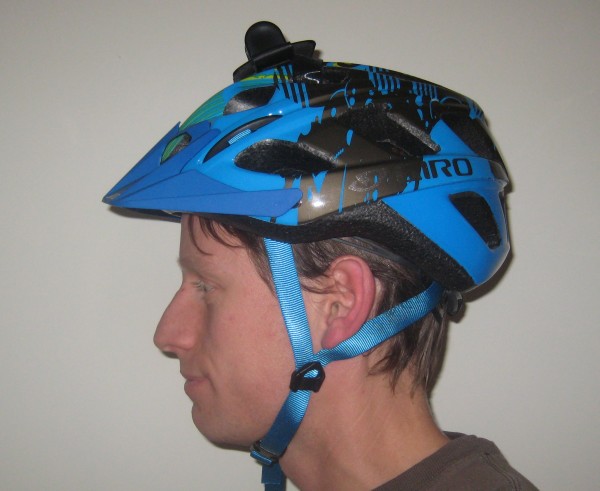 It has a peak which is folded for rigidity and it stayed still, even during a short course dowhnill race (I need a new full face – any recommends?). The vents start from the peak and flow all the way through even down to the large overhang at the back and provide enough ventilation for most riding weather, although on a really hot day, it won't compete against the speciliast highly-vented helmets. However, it really is an all year round design.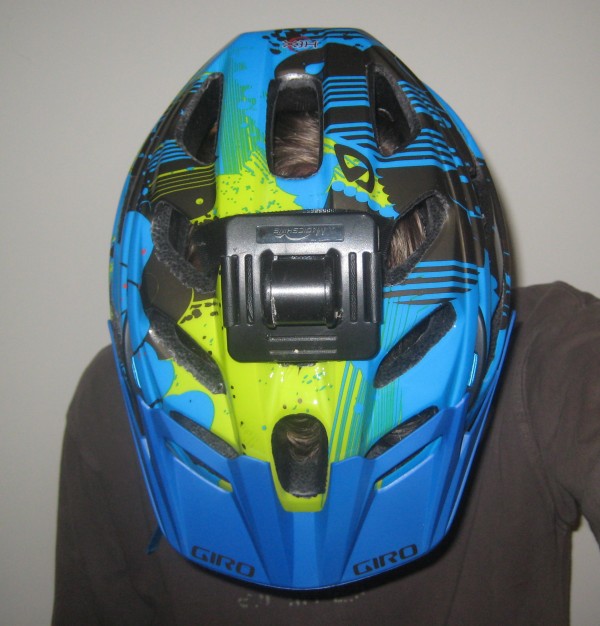 From the top it keeps the purposeful man-made look. It took a few minutes to secure the light mount into a position I was happy with and that didn't interfere with the crown comfort.
Giro's RocLoc is implemented at the back to get a snug fit. It's quite a small dial and a bit fiddly with gloves on, but I don't remember ever having to actually try this out – once it's correctly tuned with the gloves off before the start of the ride, it remained perfect for hours of riding.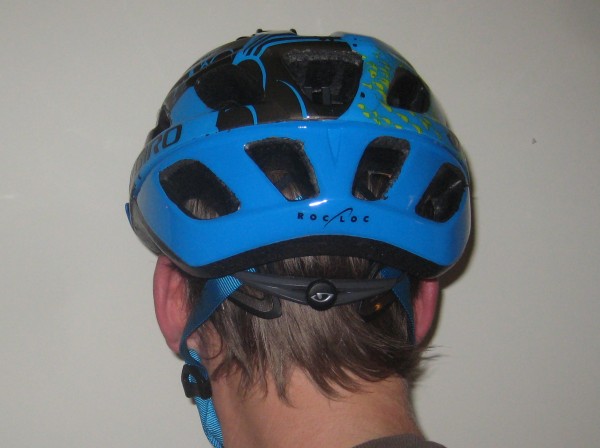 Initially I had a small gripe with the adjustment and comfort on the sides of the straps. For some reason the straps and stap adjusters would rotate towards my head instead of remaining flush. After a good while of nothing more scientific than fiddling with them, I improved the situation no end, but it was a little frustrating at first. I'm glad I stuck with it until it felt natural. Even over rough terrain, the Hex stays still, leaving you to worry about the important things, like staying on the bike.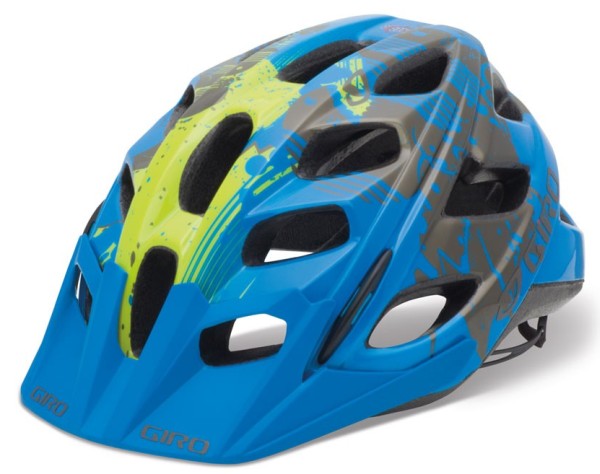 I tried out the Giro Hex based on recommendation from friends. I'm glad I followed their advice. Anyone looking to select a new All Mountain style mountain bike helmet should take a good like at the Giro Hex. I haven't tested it against the floor yet, but if I am unfortunate enough to get the chance, I'll report back.
We recommend if you haven't tried one before, you should purchase it at your local bike shop to ensure best fit and that your head is the right shape for a Giro.
---
Thanks for reading. If you'd like to
get better at running, then press here
to check out Runningversity.com. There are online running courses and running coaching options available.
---
If you have any questions or if there is a product on this page you own and you'd like to add your own thoughts, then please use the comments box at the bottom.
We aim to provide unbiased feedback that we hope is useful to both manufacturers and consumers alike. Disclosure: we may earn a lead generation commission from purchases made after following links from our site. This does not affect your purchase experience in any way and allows us to keep this site running.