The Helinox Chair One is an ultralight portable folding chair. I took two of them camping for a couple of weeks in France to test them out, but due to their size and weight they can be used in far more diverse scenarios than just as typical camp chairs. For example, you could strap them to your rucksack for a hiking expedition, or take them to an event such as spectating at a race.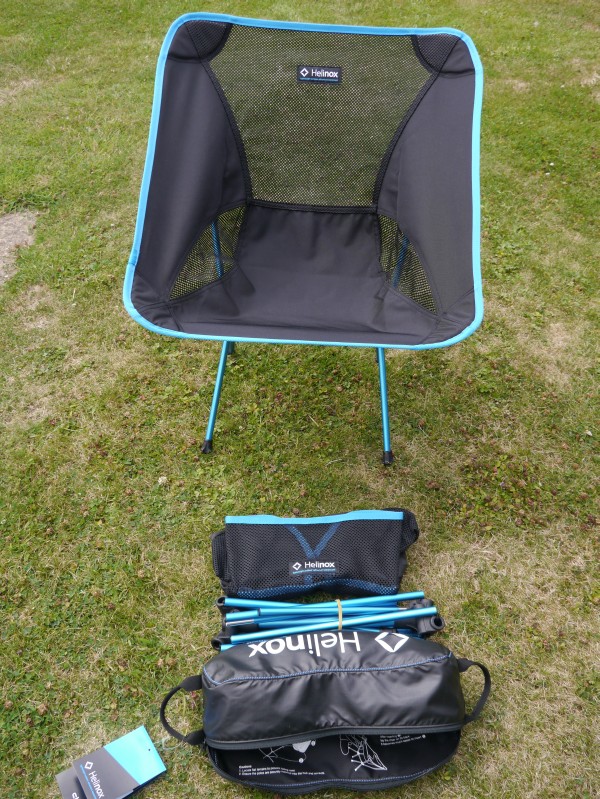 In the picture above you can see a fully assembled chair and also another one in component parts, along with the waterproof bag.
Ultralight
The Helinox Chair One is made from a Titanium / Aluminium alloy called TH72M which has advantages in all areas of strength, weight and longevity. On my scales, including the bag, a complete chair weighs in at an astonishingly light 905g. My previous camp chairs were over 3kg each so this was a revelation. It also won't rust like steel and is anodised to protect the surface.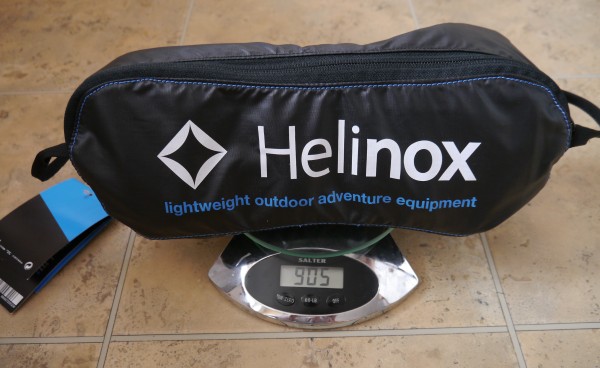 Small. Very small
These chairs pack down small. If you asked someone what was in the bag, they'd probably say a rainmac. Pack size is about 14″ long, 5″ across and benefits from a handle at each end, with a lot of material down the side for hooking other gadgets to.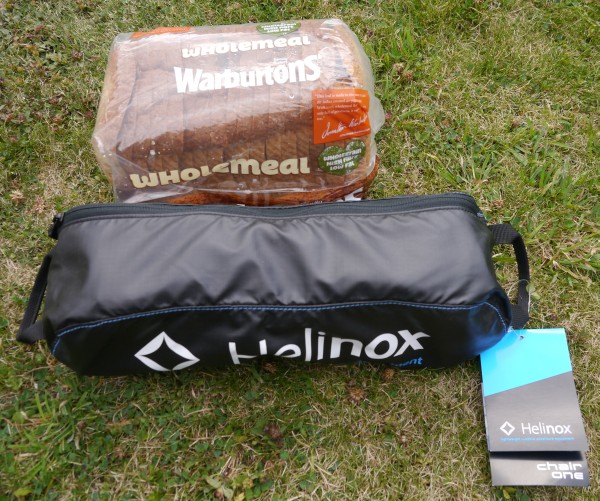 On previous camping trips, I haven't bothered with camp chairs because they were all too bulky and we like to fit everything into the boot of the car without the need for a topbox, and still be able to look out of the rear window. However, these Helinox caught my eye in a Costwold Outdoor shop and I immediately had to buy them. They slotted into little spaces between tents and sleepingbags like you might with a pair of shoes. Fantastic!
Green
The anodising process Helinox uses does not require harmful acid use and is therefore more environmentally friendly than other anodising methods. I'm assuming this is important to most people reading this site!
Easy assembly
As if the size and weight weren't enough, the Helinox Chair One is clever too. It tries to assemble itself, with a little help from gravity. The hollow tubes of the frame are all held together via elasticated cords (think "tent poles") and slot into a couple of supporting blocks that define the shape. Removing them from the pack and rotating them around a bit allows most of the poles to all find their place in the blocks and withing a couple of seconds, it's ready to have the seat material pulled over the ends of the poles. You can have it fully assembled in 20 seconds and packed away again in a similar time.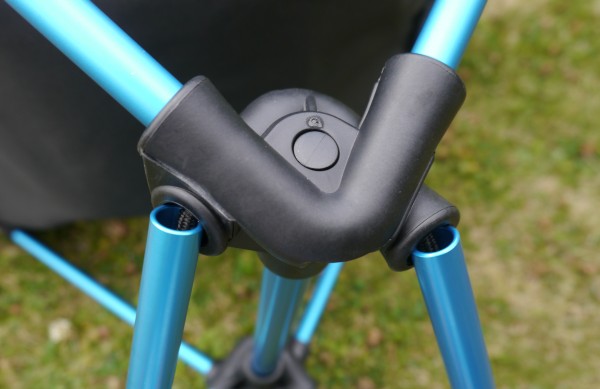 Comfort
There are no armrests, but your elbows can tuck in comfortably. During 2 weeks of testing them in the evening after dinner, I found them to be comfortable for up to a couple of hours of chatting at the campsite. You can slump or sit upright, and easily get in and out of the chair. Helinox recommends you only use them on a flat surface – due to the narrow base footprint it can feel a little unsteady on slopes or eneven ground, but you have to try quite hard to make it fall over.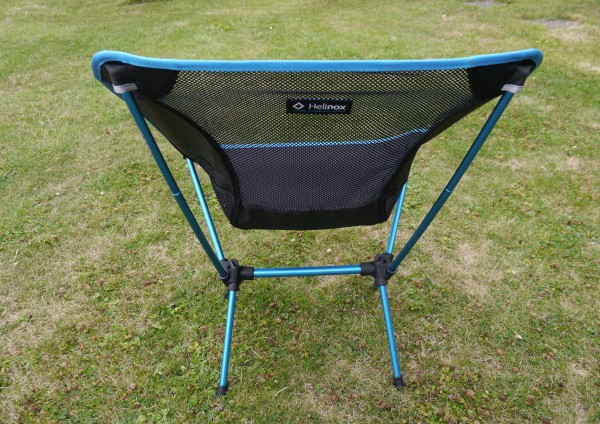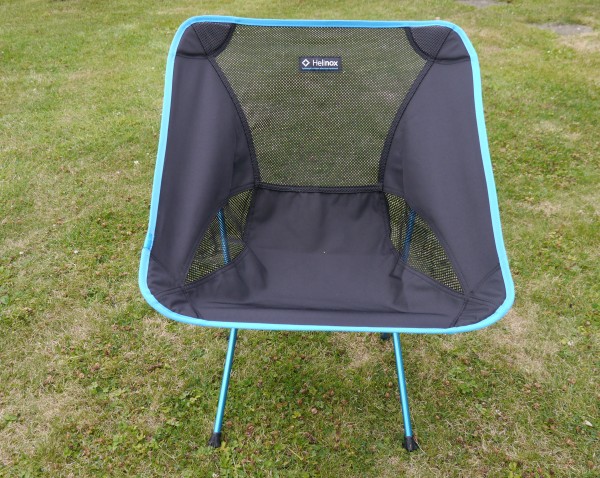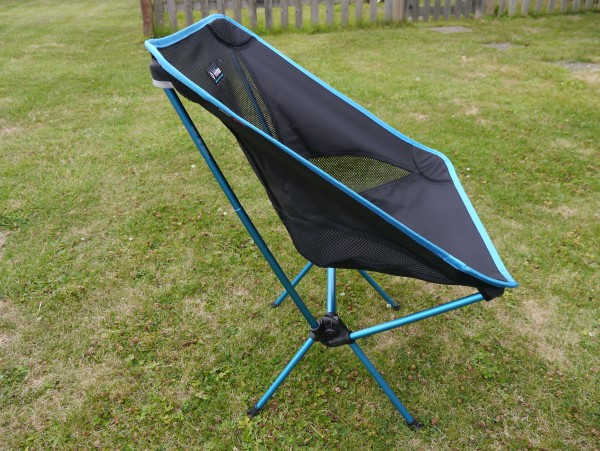 Essential
Anyone looking to select a folding portable chair should take a look at buying the Helinox Chair One. For only two thirds of the price of my mountain bike pedals, you are getting top end technology that makes traditional camp chairs look daft. And you can say you have titanium chairs which is pretty cool! I had a friend round and didn't mention the chair at all and when they sat down they said "This is a very comfy chair". Other colours are now available.
---
Thanks for reading. If you'd like to
get better at running, then press here
to check out Runningversity.com. There are online running courses and running coaching options available.
---
If you have any questions or if there is a product on this page you own and you'd like to add your own thoughts, then please use the comments box at the bottom.
We aim to provide unbiased feedback that we hope is useful to both manufacturers and consumers alike. Disclosure: we may earn a lead generation commission from purchases made after following links from our site. This does not affect your purchase experience in any way and allows us to keep this site running.