Buy this on
ebay UK
or
ebay USA
Most running magazines have a variety of articles, with a different target audience for each article, from beginners to experts and sprinters to ultra runners. Like The Wind magazine is different.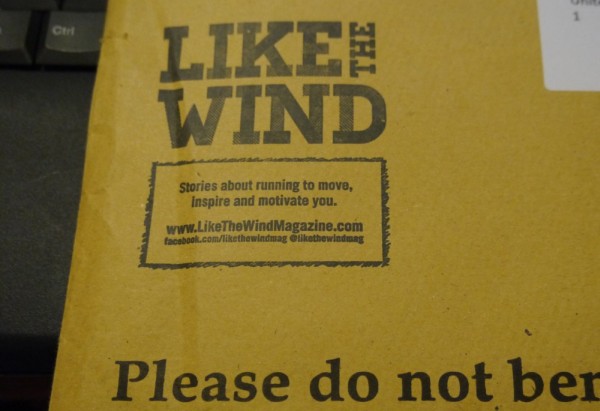 Stories and Photos
Like The Wind has a collection of stories and photos that are relevant to ALL runners and would also be enjoyed by practitioners of many other sports. Many of them would hit home to pretty much anybody, because these are tales of ordinary people that have drive and determination. Parents. Searchers. In Love. In awe of great scenery. Pioneers. Everyday people. Story tellers. They have to deal with the same trials and tribulations as the rest of us. They must triumph over adversity. They want us to learn, evolve and improve. Contributors did so for free, with a nod to their Twitter or site in the text, so it's clear they had a story to tell and just needed somewhere to tell it.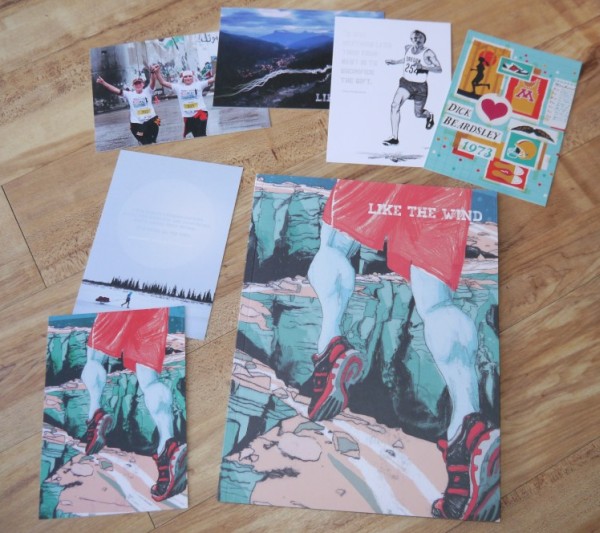 Quality
At the time of writing there are still some copies left, although the launch package variant is sold out. I went for the edition that included 6 postcards with art and photos from the magazine. The paper and cover used are very thick, differentiating it from the usual read-once-discard magazines available off the shelf.
So here's a thing: I read every word on every page. Talk about getting your money's worth! I also didn't want it to end, so I kept to an article a day to give me inspiration and ideas. The contributors range from sprinters to ultra runners, although they predominantly come from the distance running camp – not surprising given the background of the team behind publishers freestak. A sprinter coming back from injury (of particular inspiration to me), an ultra-runner with a particular challenge to overcome every day (I won't spoil that one). Off road runners. On road runners. A running photographer. However, it's not a case of something for everyone – it's more a case of everything for everyone. I didn't even think of price when purchasing, but if you like a good story, it trumps the value for money of all other running magazines. No adverts. 21 different articles. 80 pages. I read them all.
I also love a good photo – they inspire me to get out there and see a good view for myself. So, I'll leave you with a Skyrunning pic from the magazine and one I took of my view of the beach on a run earlier this week.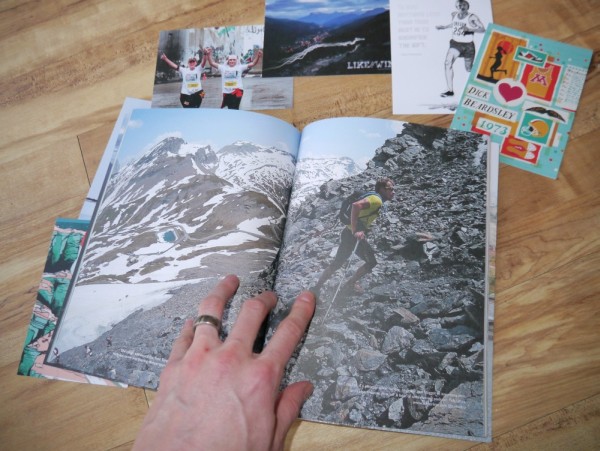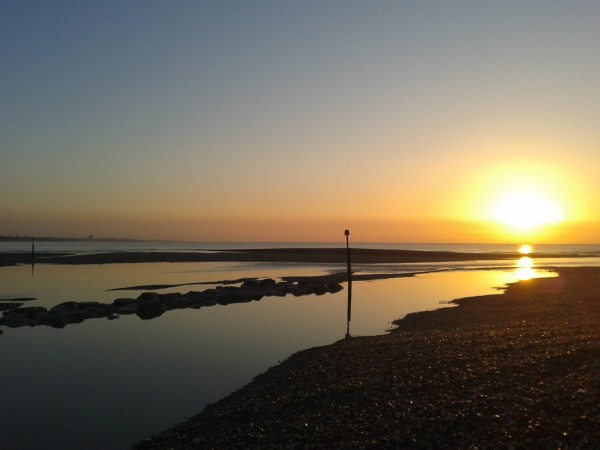 Follow Like The Wind on Twitter here.
If you have any questions or if there is a product on this page you own and you'd like to add your own thoughts, then please use the comments box at the bottom.
We aim to provide unbiased feedback that we hope is useful to both manufacturers and consumers alike. Disclosure: we may earn a lead generation commission from purchases made after following links from our site. This does not affect your purchase experience in any way and allows us to keep this site running.