When it comes to race energy nutrition, there's an important balance of hydration, salts and energy. Getting it wrong, perhaps with too much water diluting your body's salt content, could lead to cramp; or just using water without any added energy could leave you wanting at the end of an endurance race. Lucozade believe their Sport range nails the balance, especially for medium intensity exercise of 60 minutes or longer, stating that it has been proven to enhance physical endurance. Lucozade sent me a few 500ml bottles of the Brazilian Guava flavour to try.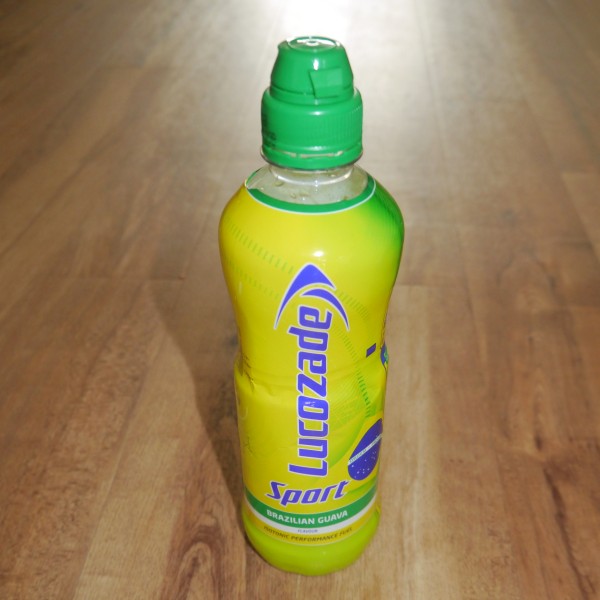 A 500ml bottle contains 140kcal but only trace amounts of sodium.
Taste
The most important thing when using energy drinks for racing is to know in advance that it's going to be palatable when you intend to use it – everyone has different tastes and those tastes change, not only with age, but also during the course of exercise while your body is under stress. So, it's important to try a product out in advance, specifically during some similar exercise to race day. I used to drink a lot of the original Lucozade Sport when it originally came out – however with time, I've favoured less sweet flavours. The Brazilian Guava flavour is great for me – it has an underlying sweetness, but with a sour tang that not only tastes good but gives a bit of a refreshing "kick" that wakes you up a bit during a long race.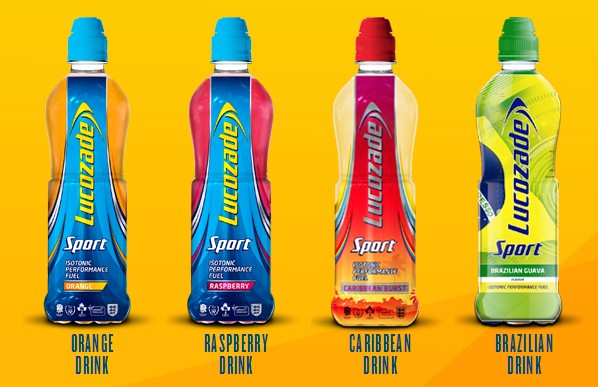 It's currently available in Orange, Raspberry, Caribbean and Brazilian Guava.
On the trail
I tried out three 500ml bottles for an MTB ride along the South Downs Way for a couple of hours, as a recce for the South Downs Way Relay event. It was hot compared to a lot of my recent training at around 16degC. I had the first bottle on the way there in the car and the rest in my Camelbak. I can report that I had plenty of energy to the end of the ride and my thirst was quenched when needed. I didn't cramp, but I was only flat out for about an hour of it, with the rest being a little less than tempo pace since I didn't know the route or how long it would take. I'm not able to compare it scientifically to my normal water and gel combination (contains sodium), but it did the job on the day, so I was happy. If I was cycling further with Lucozade Sport, I would consider adding some sea salt to the Camelbak, especially on a hot day.
Two of the bottles were easy to unseal by flipping the cap up to one side, but one needed to be prised up with my teeth (easy enough though). The delivery method is a small four-cusp valve, so the bottle needs a little squeeze to get the flow started – however, with the cap flipped back down again, the contents will stay safely inside – I tried treading on the bottle and the cap stayed firmly in place. Good stuff.
If you are looking for an energy drink for endurance events, you could check out the Lucozade Sport range and if you like a tangy flavour, try the Brazilian Guava version.
---
Thanks for reading. If you'd like to
get better at running, then press here
to check out Runningversity.com. There are online running courses and running coaching options available.
---
If you have any questions or if there is a product on this page you own and you'd like to add your own thoughts, then please use the comments box at the bottom.
We aim to provide unbiased feedback that we hope is useful to both manufacturers and consumers alike. Disclosure: we may earn a lead generation commission from purchases made after following links from our site. This does not affect your purchase experience in any way and allows us to keep this site running.