The Maxifuel Viper Active performance energy drink is a 35g sachet of powder to be mixed with 500ml of water, for use both before and during exercise.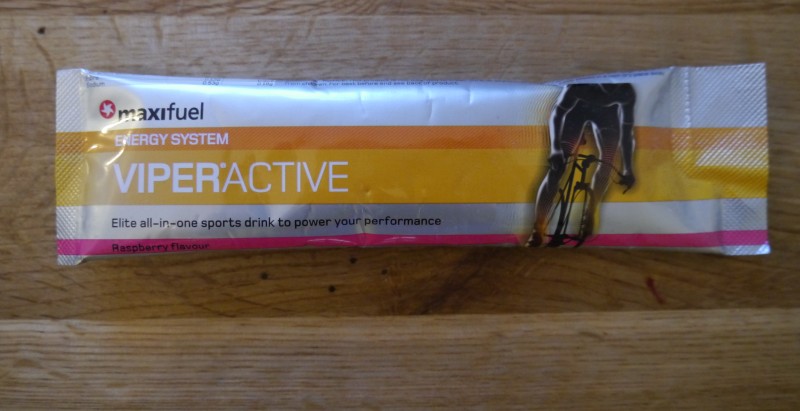 What's in a sachet?
Each sachet contains 30.9g of carbs of which 17.7g are sugars and 2.49g of protein, providing 135kcal. There's also 0.19g of sodium to counter that lost in sweat.
Flavour and mixing
The sachets I used were rasberry flavour. When you pour the powder out into a glass, it's uber-bright pink which make it look really potent! It mixes easily with 500ml of water, and fortunately the flavour is far less extreme. In fact the flavour is very mild, making it very easy to sup.
In action
As well as in training, I tried using a sachet during a mountain bike gravity enduro in addition to my usual gels, because the previous race had left me a bit tired towards the end. The Viper Active drink certainly did the trick leaving me able to power down the the final stage more strongly than the final stage of previous races. Importantly it didn't repeat on me during the intense burst racing. Top stuff.
If you like Maxifuel's products, you can follow them on Twitter
---
Thanks for reading. If you'd like to
get better at running, then press here
to check out Runningversity.com. There are online running courses and running coaching options available.
---
If you have any questions or if there is a product on this page you own and you'd like to add your own thoughts, then please use the comments box at the bottom.
We aim to provide unbiased feedback that we hope is useful to both manufacturers and consumers alike. Disclosure: we may earn a lead generation commission from purchases made after following links from our site. This does not affect your purchase experience in any way and allows us to keep this site running.