My previous gloves got torn apart during a snowboard wipeout, so I replaced them with some Rossignol Expert Slalom gloves. I get cold hands easily – 6% body fat does not help on the mountains – and wanted a glove that would stay very dry, warm, breathable and not fall apart. I tried on a few different gloves before deciding on these Rossignols. This model appears to have been superceeded and they are very similar to the newer WC EXPERT IMPR glove.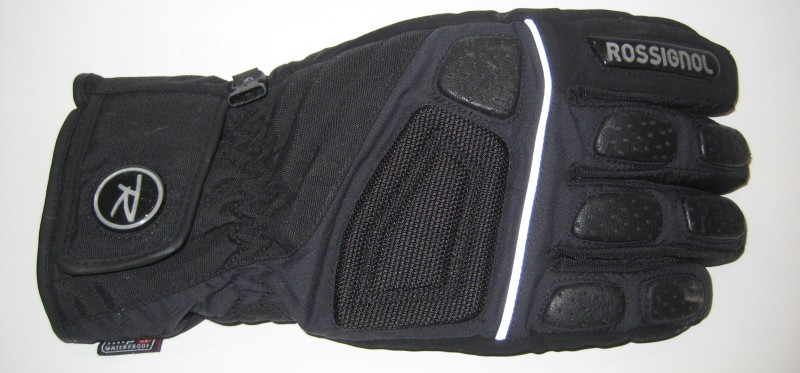 Bombproof
It is very sturdy, with a reinforced palm and the protective plates on the knuckles and tendons make it look more like a motorbike glove than a snowboarding glove, but they might come in useful through the trees. I don't ride the park, so finger movement and grabability is at the bottom of my list, but the fingers are pre-shaped to a natural curve so that my fingers stayed relaxed the whole time.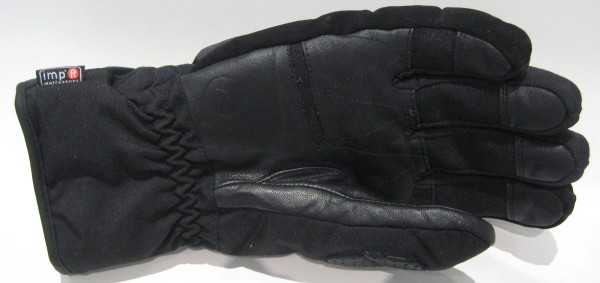 Toasty
The inside uses Rossignol's super lush Fiberfil which is perfectly soft and remained warm in sub-zero conditions, something other gloves haven't always achieved for me. The liner shed powder easily and the IMP'R insert did it's job of keeping wet snow out and allowing sweat to escape admirably.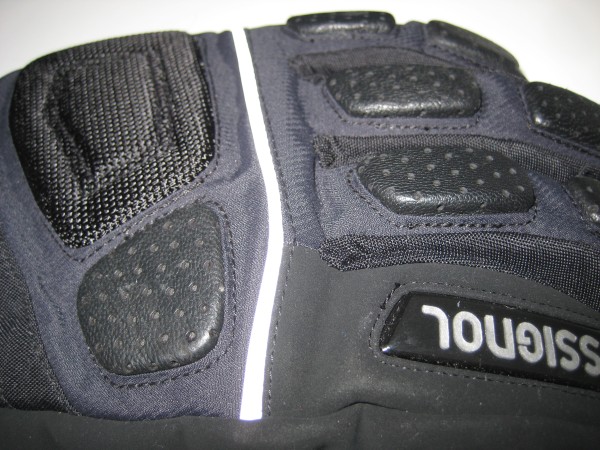 The forefingers both have super soft nose wipes, although the huge Rossignol logo means you need to use the side of the finger. This glove would be perfect if the logo was moved to the next finger.
After a few days of great powder, the surface froze solid and after sliding and falling over a few times the Rossignols shrugged off impacts, showing now sign of damage. The construction certainly looks set to survive for many weeks of thrashing.
Anyone looking to select a warm, breathable ski or snowboard glove that can stand a bit of abuse shoud take a look at the Rossignol SLALOM IMPR glove or the newer WC EXPERT IMPR version. You could try Ebay.
[fusion_builder_container hundred_percent="yes" overflow="visible"][fusion_builder_row][fusion_builder_column type="1_1″ background_position="left top" background_color="" border_size="" border_color="" border_style="solid" spacing="yes" background_image="" background_repeat="no-repeat" padding="" margin_top="0px" margin_bottom="0px" class="" id="" animation_type="" animation_speed="0.3″ animation_direction="left" hide_on_mobile="no" center_content="no" min_height="none"]
If you like Rossignol's gear, you can follow them on Twitter.
Size
The XL size was right for me. My middle fingers are 88mm long and the XL fitted perfectly here. My hands are otherwise quite narrow with a palm width across the knuckles of 83mm and whilst there was a little float rather than being totally snug, the elasticated cuff and Velcro adjustment meant I still stayed warm.[/fusion_builder_column][/fusion_builder_row][/fusion_builder_container]
If you have any questions or if there is a product on this page you own and you'd like to add your own thoughts, then please use the comments box at the bottom.
We aim to provide unbiased feedback that we hope is useful to both manufacturers and consumers alike. Disclosure: we may earn a lead generation commission from purchases made after following links from our site. This does not affect your purchase experience in any way and allows us to keep this site running.