Since this is a few years late, this review of the Saucony Peregrine 4 is going to be a little brief. However, I have tried on a Peregrine 7 and they similar in the way the upper fits, even if the sole is very different. The Saucony Peregrine 4 is a medium weight trail running shoe. It performs best on rough stoney trails or dry dirt. It clogs easily so is not suitable for wet dirt or sticky mud. I've done 700+ miles in them now, but the pics were taken when I bought them. I changed the insole when the originals wore out and the upper is nearing end of life, mainly from where the insoles rubbed the insides.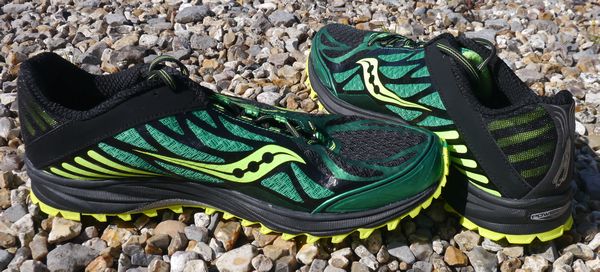 It has a 4mm drop (17/21), so is unusually flat for a shoe like this.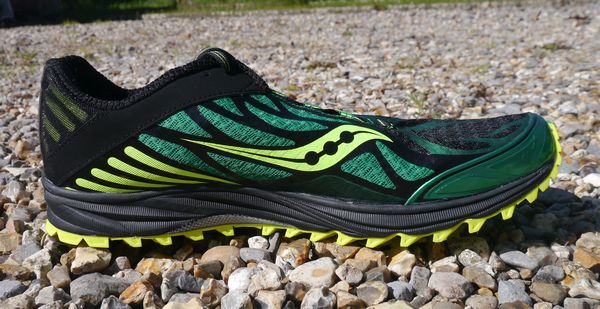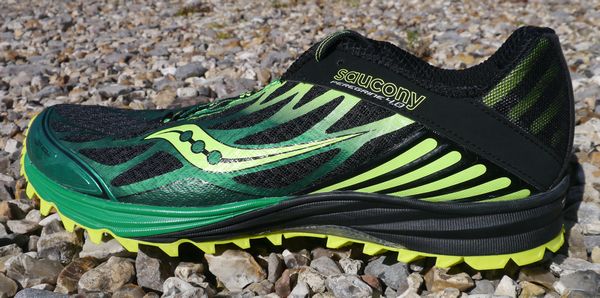 The upper is a medium weight mesh, so it works in summer and winter, plus will drain quickly. It's reinforced with a "Flexfilm" web layer. There's also a Gaiter hook at the front of the lace area, but I haven't tried that out.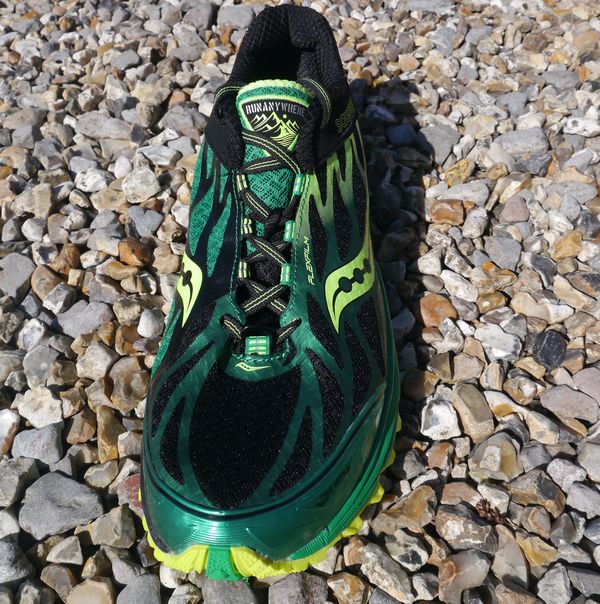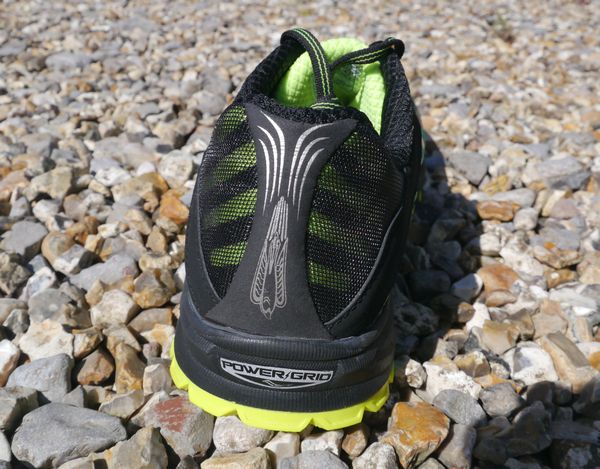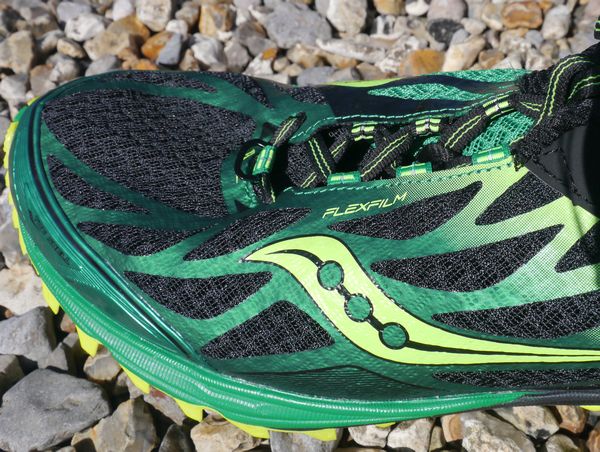 The sole is great on gravel, dry dirt and chalk, but not so good on mud or wet dirt because it clogs up easily. There is a rock plate under the forefoot which makes it great for stoney paths and shingle.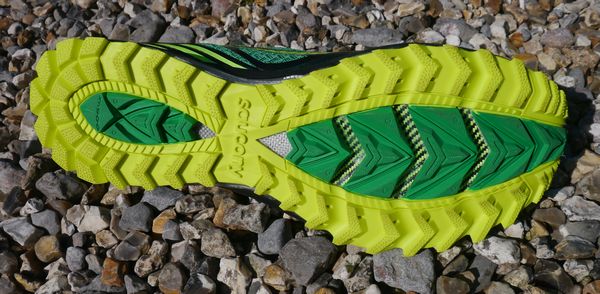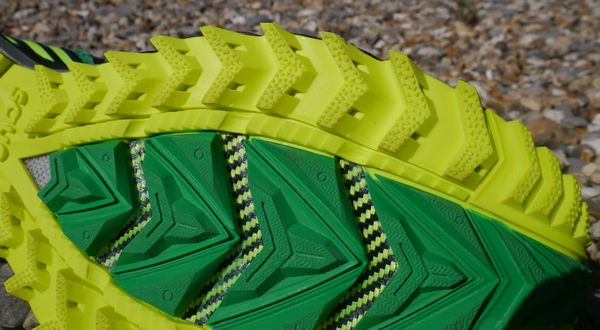 Weight is 319g for my size 12UK, which is a little more than I normally prefer, but the way it runs makes it a joy. I wouldn't race in it, but for a couple of hours on rough terrain, it protects the feet enough so that the next day's session can be enjoyed in a more minimal shoe still.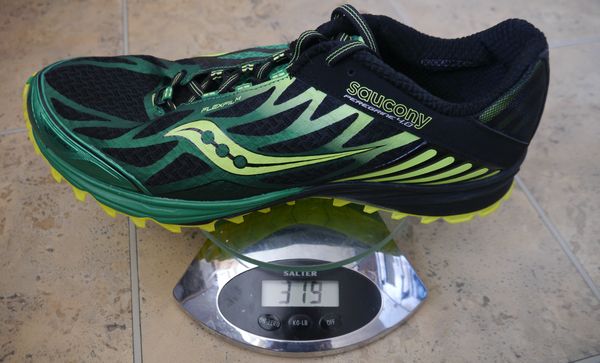 Another particular area I like is that the inside is very flat – there is no "step" between the heel and toe at the arch. In fact the arch offers no support at all which is great.
I've tried using it for short fast sessions like Parkrun, but it doesn't really work for me at that pace and with the sharp 90 degree corners on my local course, on which I prefer something more nimble. It's the medium to longer runs that it chews up easily, 10 to 20 miles. It's quite firm and responsive so it works on road too if need be in between the trail sections.
---
Thanks for reading. If you'd like to
get better at running, then press here
to check out Runningversity.com. There are online running courses and running coaching options available.
---
If you have any questions or if there is a product on this page you own and you'd like to add your own thoughts, then please use the comments box at the bottom.
We aim to provide unbiased feedback that we hope is useful to both manufacturers and consumers alike. Disclosure: we may earn a lead generation commission from purchases made after following links from our site. This does not affect your purchase experience in any way and allows us to keep this site running.