Gearselected was invited to view the exciting new adidas 2013 range at their Covent Garden HQ in London, so I charged up the extra camera battery and headed over there to check out the sports gear. This article concentrates on the You can view the 2013 Adizero range in a separate article here.
Women's adidas Adipure Trainer 360 2013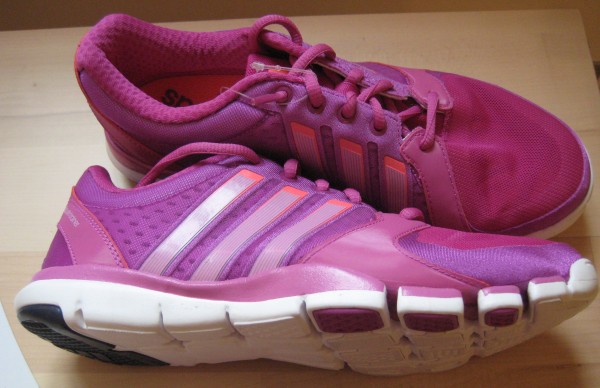 The Trainer 360 is at the more cushioned end of the Adipure range, with a flexible sectioned sole that allows the shoe to mimic the action of the foot better than normal trainers. For 2013, the only change is the colour, coming in a pink and mauve elements with pastel orange highlights.
Women's adidas Adipure Trainer 1.1 2013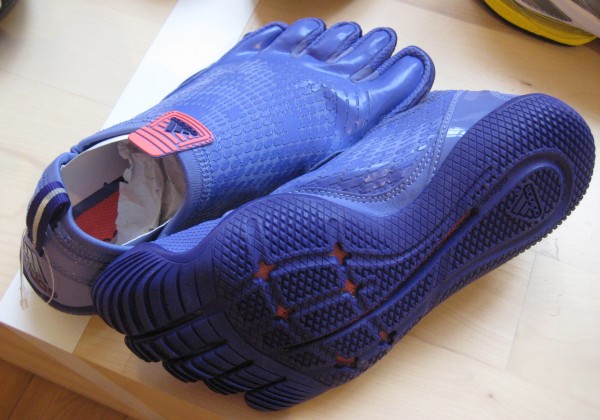 The Adipure Trainer has evolved this year with adidas attaching a "1.1" to the model description. Grip has been enhanced, with a new knurled sole (replacing last year's pimples) and a toe detail with many more grooves. The upper design has also changed, with the adidas 3 stripes being removed and replaced with an organic look overlaying the mesh. Colours are dark and light blue with orange highlights.
Women's adidas Adipure Gazelle 2013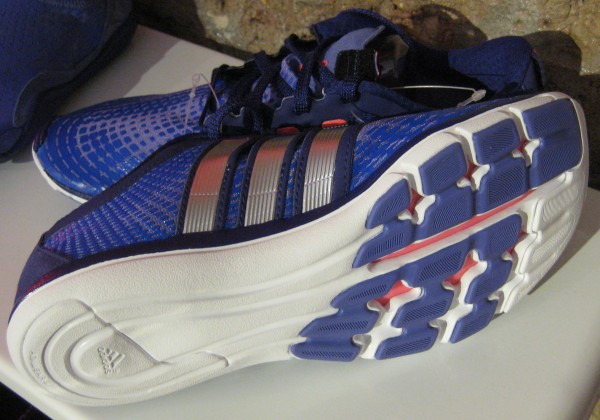 Slotting into the middle of the Adipure range in terms of cushioning, the Gazelle has a similar organic web on the upper mesh and is essentially unchanged from last year apart from the colours which have moved to the blue theme with pinky orange highlights.
Mens adidas Adipure Adapt 2013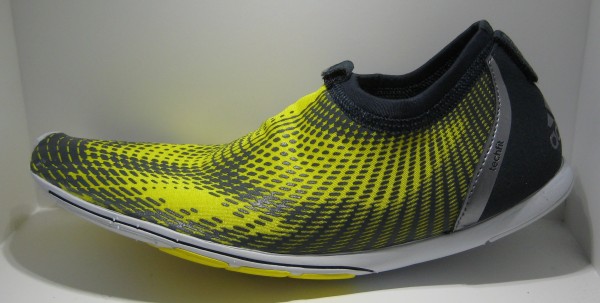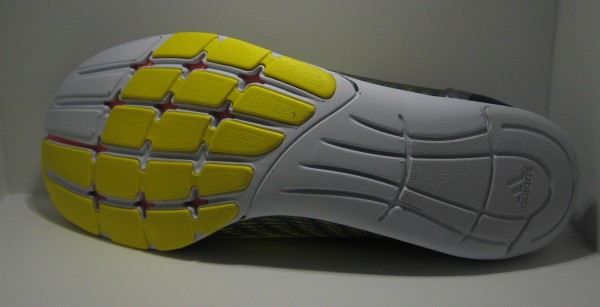 The Adipure Adapt is a minimal shoe at the top of the Adipure range. It is unchanged from last year apart from colour which has moved to bright yellow, similar to the Adizero range.
Mens adidas Adipure Gazelle 2013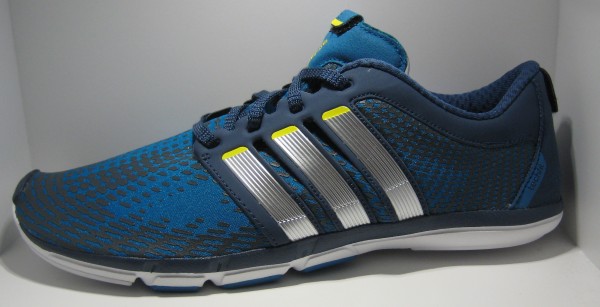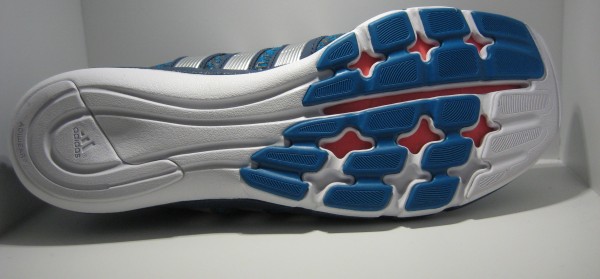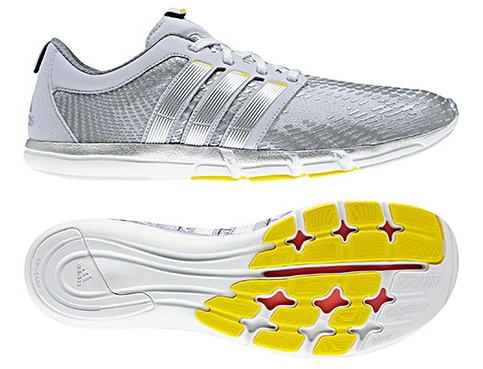 The Adipure Gazelle is a medium cushioned minimal trainer and is unchanged from last year apart from colours which now comes in dark blue or white.
Mens adidas Adipure Motion 2013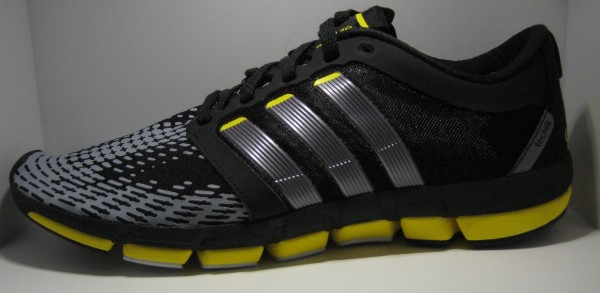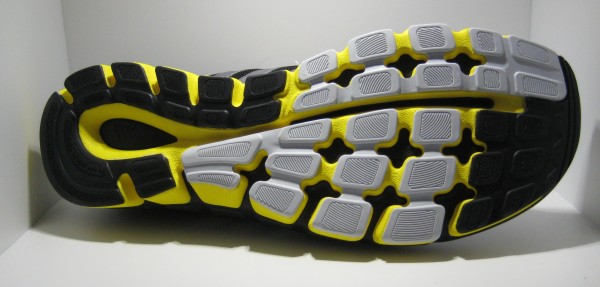 The Adipure Motion is also unchanged for 2013 apart from a more appealing black and yellow colour scheme and aims to provide a durable minimal shoe that might be suitable for longer road distance.
You can buy these shoes as soon as they become available at adidas
Many thanks to adidas for their time and personal attention.
If you have any questions or if there is a product on this page you own and you'd like to add your own thoughts, then please use the comments box at the bottom.
We aim to provide unbiased feedback that we hope is useful to both manufacturers and consumers alike. Disclosure: we may earn a lead generation commission from purchases made after following links from our site. This does not affect your purchase experience in any way and allows us to keep this site running.