adidas have announced the adidas adizero Prime Boost. This running shoe features the same sole design and heel counter as the adios Boost, with a Primeknit upper.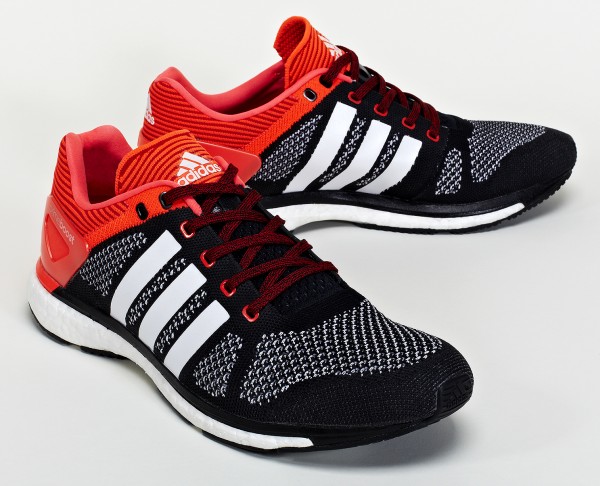 "The fit, feel and performance of the adizero Prime Boost is unlike any running shoe we've produced," said Andy Barr, global senior product manager at adidas. "The form fit of adidas Primeknit matched with the cushioning of BOOST cradles your foot in comfort while delivering all the energy you can handle in every stride. The adizero Prime Boost is a shoe we've all been looking forward to." 
Whilst I'm very familiar with the adios boost (read my review), a shoe I love for marathons and training, the Primeknit upper technology is new to me. There's a great video that shows a bit of the knitting process for the original adizero Primeknit shoe (without boost).
https://www.youtube.com/watch?v=YimVVCtmWnU
Primeknit is an upper that is created in one seamless piece, without having to cut off any excess materials. Thicker portions provide strength and thinner portions give lightness and breathability. The advantage to adidas and the planet is no waste. The advantage to the runner is an upper design that should be flexible in all the right places and a bit firmer in others, whilst only having one seam where the entire seamless upper material is then curved around the sole and glued together. If you look inside an adios 2, you will see seams all over the place. Whilst there are far fewer seams inside the techfit equipped adios boost, there are still some seams where the heel joins the front and where the adidas three stripes are attached to the sides. Personally, I thought the larger techfit toebox of the adios boost was great for my toes to play in, but some found the firm techfit material too restrictive, so I reckon those people are going to be much more at home with the Primeknit, so the range will cater for everyone.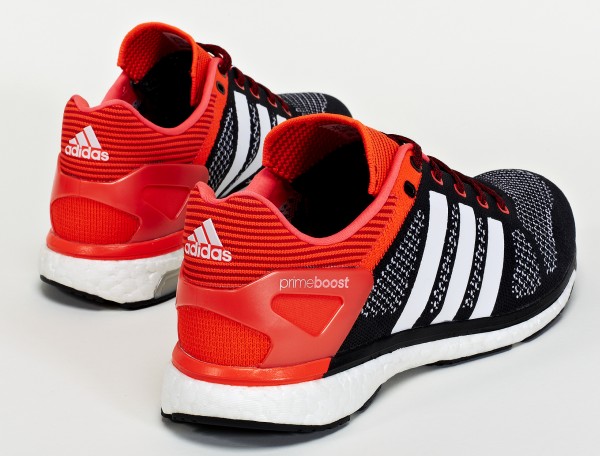 There's not a lot extra I can say about the excellent sole, taken directly from the adios Boost. The Boost material shrugs off temperature changes, making it great for consistency all year around and, as far as I can tell, is completely indestructible. I have 400km on mine and they look and the Boost performs the same as when I got them. The bobbles on the rubber outsole have worn a bit (guessing a little over half-way through life?), but you could probably run directly on the Boost itself once the rubber has worn away (I'm going to find out sooner or later!), so I'm expecting to get more life out of them than the adios 2. If the sole is exactly the same (as suggested by the press release), then it will have a 17mm stack and 10mm drop and be awesome for most distances for experienced runners, whilst being a perfect middle distance shoe for improvers. EDIT: adidas customer services have this listed as 4mm drop on their system. :o That doesn't look possible to me though. END-EDIT.  If it's dry, it will also happily go off road. There is only a very small toe spring which is my preference.
Overall, it's stacking up very promisingly – review to follow as soon as I get hold of a pair.
Interestingly, the photos at the Individualism preview included people running with a forefoot style, something I rarely see in mainstream running marketing promo stuff, so kudos to them for showing both runner types! Go read it.
The adidas adizero Prime Boost will be 240g and £185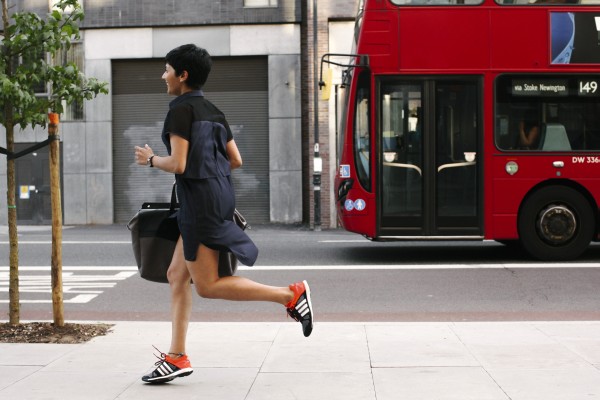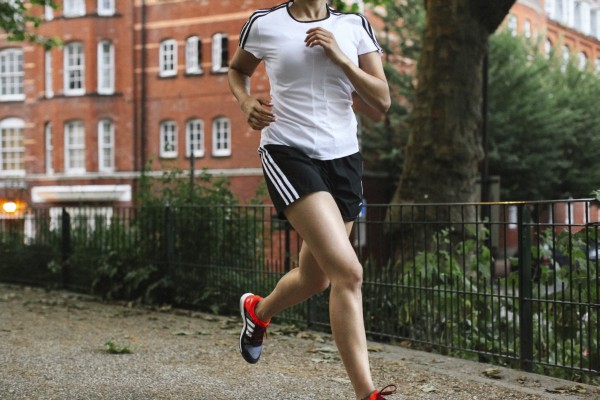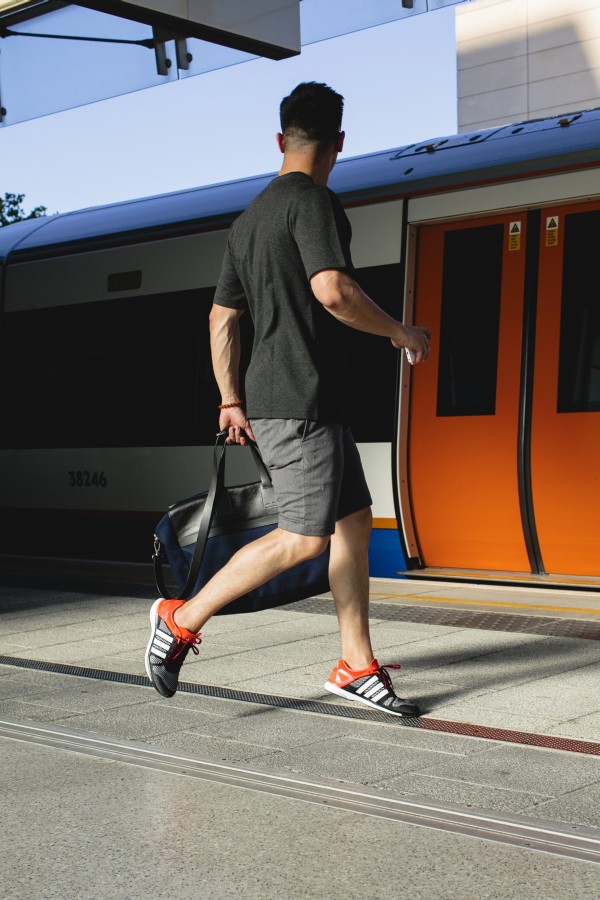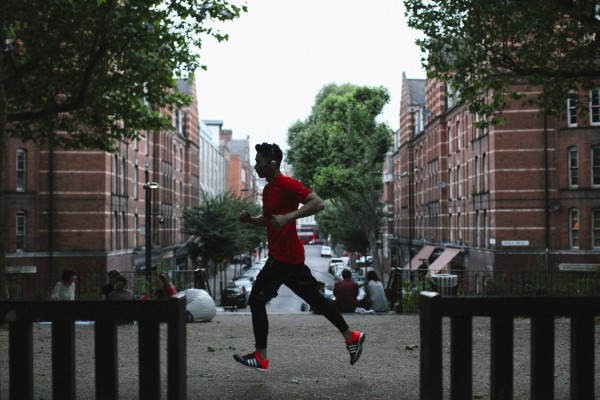 Here's one from the DropDate preview. Go read it.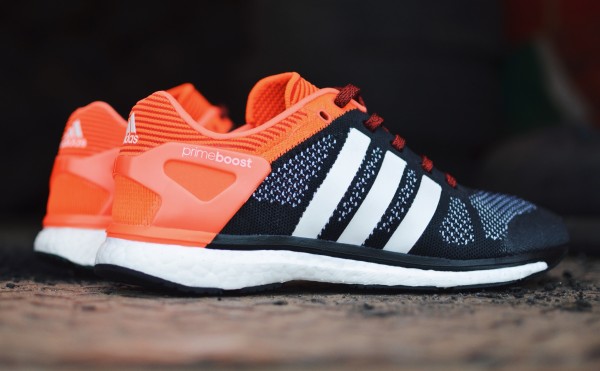 ---
Thanks for reading. If you'd like to
get better at running, then press here
to check out Runningversity.com. There are online running courses and running coaching options available.
---
If you have any questions or if there is a product on this page you own and you'd like to add your own thoughts, then please use the comments box at the bottom.
We aim to provide unbiased feedback that we hope is useful to both manufacturers and consumers alike. Disclosure: we may earn a lead generation commission from purchases made after following links from our site. This does not affect your purchase experience in any way and allows us to keep this site running.