Gearselected were invited to the adidas 2013 range launch in London where we spotted the new cycling range. You can read more about the launch and the 2013 Adizero Running wear here. adidas have been providing cycling clothing to the British Cycling team for a while now, but for 2013 they are introducing a range of technical cycling wear, predominantly targetted at road cyclists and touring.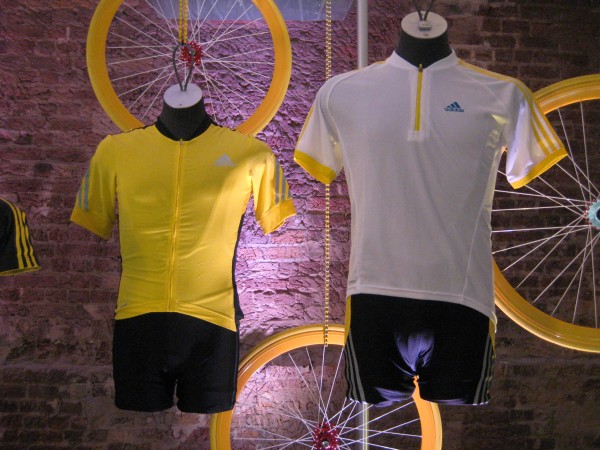 3 Flavours
Much like their running range, the cycling wear is split into 3: Response (entry level), Supernova (mid range) and Adistar (top end). The initial range covers the fundamentals, so shorts, gilets, long and short sleeve jerseys, as well as wind and rain jackets. Rain proof items are given the "Tour" moniker.
The colour scheme sticks to yellow, black or white.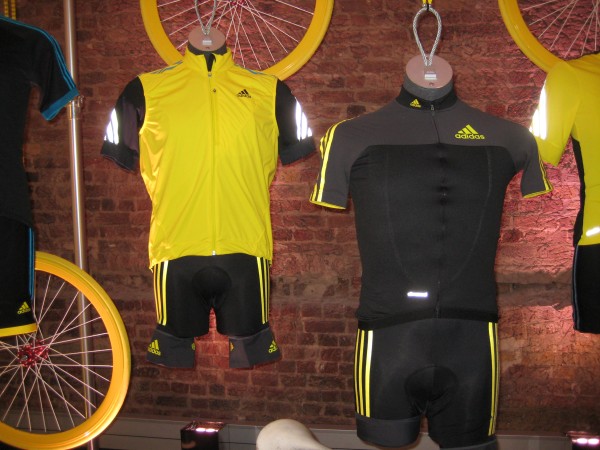 Here are close-ups of a few of the models in the 2013 adidas cycling range:
adidas Cycling Supernova Wind Jacket 2013
This is a medium weight wind cheater in white, with a long hang down the back.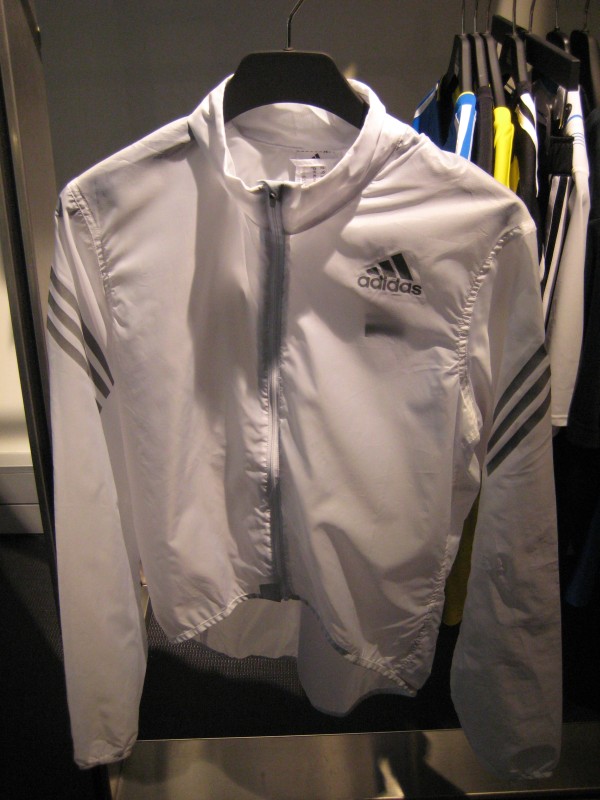 adidas Cycling Tour Rain Jacket 2013
This is a waterproof rain jacket in yellow, with a medium hang down the back and a zip guard flap.
It looks pretty cool.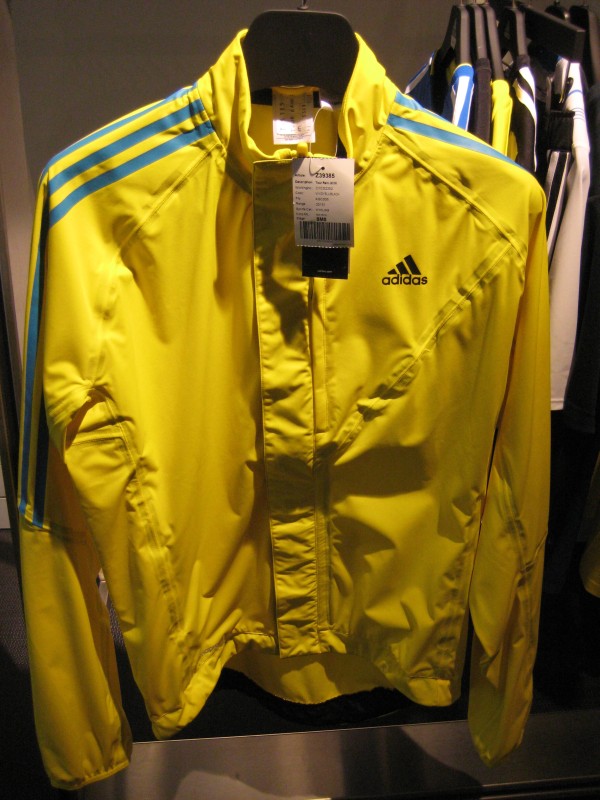 adidas Cycling Adistar Long Sleve Jersery 2013
This is a top of the range, tight fitting long sleeve race jersey, using Climaproof technology including a variety of light weight materials for breathability and comfort, with a medium hang down the back.
It is black with and the yellow adidas 3 stripes on the sleeves are reflective, as is the Climaproof logo on the front.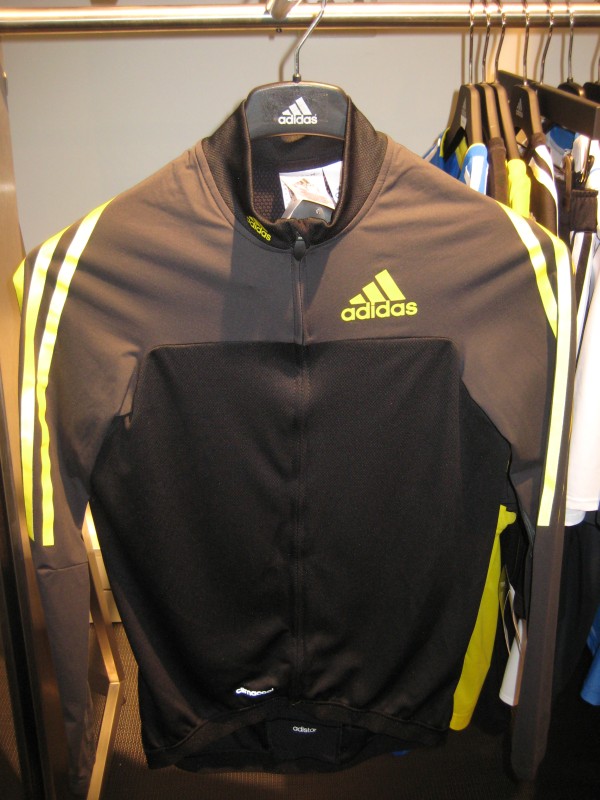 adidas' fabric technology should cross over into the cycling world very well and their experience working with the British Cycling team for the last couple of years appears to have paid off. The initial cycling range looks to be as professional and well made as the running range. I'm looking forward to trying them out on the bike. The colours and styles will appeal to road cyclists. Let's hope adidas transition to a mountain biking range too.
You can buy the cycling range at Halfords
Many thanks to adidas for their time and personal attention.
---
Thanks for reading. If you'd like to
get better at running, then press here
to check out Runningversity.com. There are online running courses and running coaching options available.
---
If you have any questions or if there is a product on this page you own and you'd like to add your own thoughts, then please use the comments box at the bottom.
We aim to provide unbiased feedback that we hope is useful to both manufacturers and consumers alike. Disclosure: we may earn a lead generation commission from purchases made after following links from our site. This does not affect your purchase experience in any way and allows us to keep this site running.